For appointment needs on Wix, there is the Wix Booking software scheduling system. It is perfect for hourly appointments, such as workshops, courses or lessons in the first place.
If you, however, need to integrate hotel booking forms and widgets on your Wix website, you might not find a Wix-native workaround for this need that easily.
In this post, we're about to tell you how to add a Wix booking system with a single code piece that can be generated after you configure your preferences for the system.
BNBForms is the platform created specifically for the needs of rental property owners, including hotels, holiday homes, boats, trailers, campsites and other types of rentals.
Wix definitely gives you a few specific templates for hotels and B&Bs (Wix hotel templates), but if you do need powerful booking options as well, you need to integrate them separately.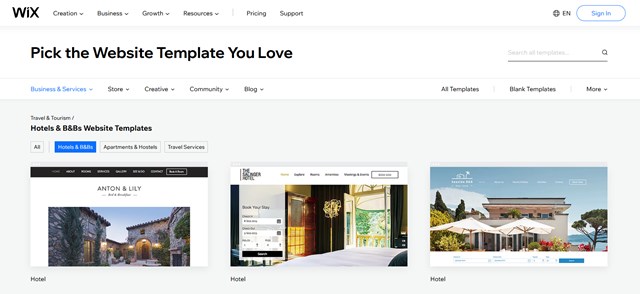 It's quite popular among people to use Wix as a site builder platform while connecting niche-specific instruments via third-party services.
The latter is exactly what you can do with BNBForms.
What you can achieve with BNBForms
BNBForms is a subscription-based web platform for rental property owners. You can use it as a PMS (property management system), booking engine, and a channel manager with other websites where you can potentially rent out your accommodations.
Some important figures come next!
Minimum rental period: 1 night
Commissions: no per-accommodation / per-reservation commissions for you or guests, one fixed subscription price
# of Properties / Bookings: Unlimited
Sync booking to OTAs: via iCal
Rate tiers: Per person, per stay, per amenities, discount-based
Major payment processing options: PayPal, Stripe, direct bank transfer, pay on arrival
Trial period: 1 month free
All in all, BNBForms gives you all the needed tools to accept automated online reservations and manage them in a centralized dashboard.
To get started, you need to integrate BNBForms with Wix, which is a matter of adding a code script to the required place on your Wix site.
This code snippet will add a lightweight Wix booking system for hotels that also comes with a rather familiar interface for those who need to book a property, including arrival/departure fields, the number of people, etc.
Curious how we started BNBForms?
First of all, BNBForms requires creating an independent account, where you can manage your properties from A to Z.
Here are the steps:
Sign up with BNBForms for free.
Confirm your email address via email.
Log in to your BNBForms (we send you the details automatically).
Done!
Right after the registration, you get a site ready to go, with the default settings for properties and the system that you can fine-tune to your preferences.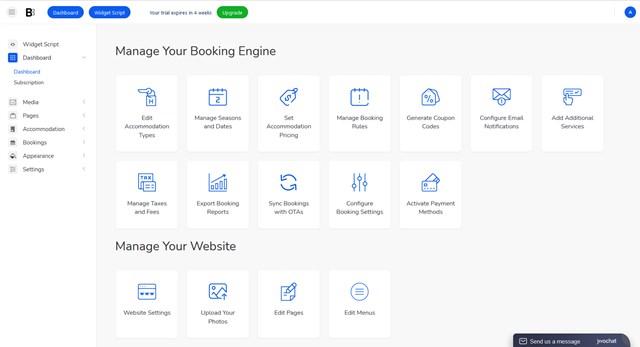 Some most important menus include:
Add amenities, photos and other details about your accommodations
Guests will see these details when browsing through the list of available properties. Bed types, extras, capacity and other important details can also be added.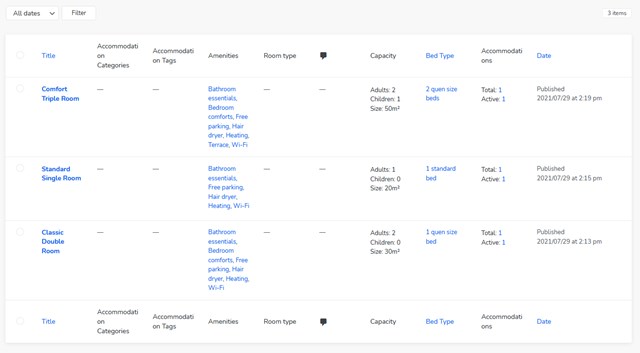 Customize seasons & rates to add price tiers
Per-night, per-person, and other rate types will help you tailor the pricing system based on multiple parameters. Since it's applied automatically, guests will also see relevant prices based on their search criteria.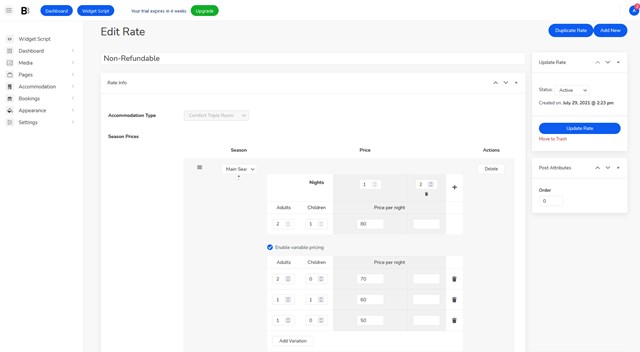 You can also impose obligatory taxes and fees to add to the base property rate; guests will find out all the information about extra charges at checkout, in a price breakdown table; you can also opt for displaying this information about taxes and fees in search results.
Set up rules for check-in and check-out
Take chosen properties out of booking when needed or add specific booking rules for check-in, check-out and buffer times.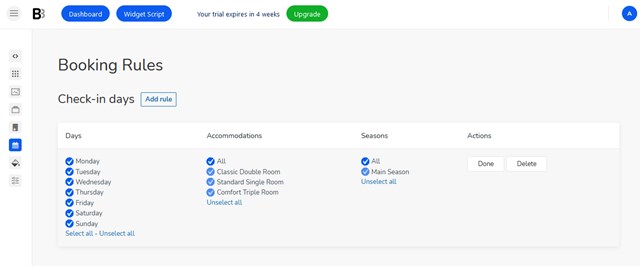 Enable automated bookings with payment gateways
Optionally you can allow guests to pay online securely on your site; for this, you just need to connect your accounts of available payment methods, such as PayPal, 2Checkout, Stripe, Braintree, Bambora, as well as offer direct bank transfer or payment on arrival methods.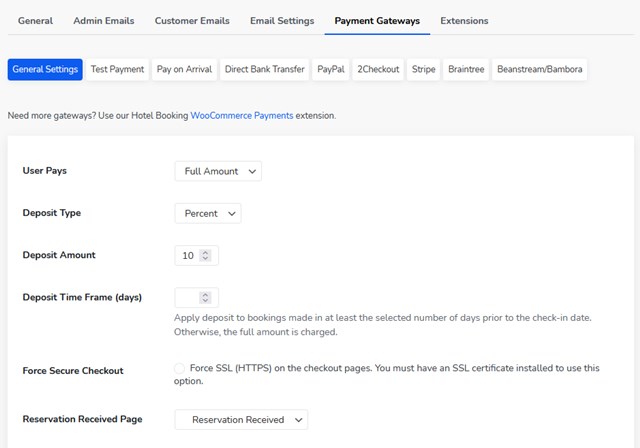 Wire up to other online travel platforms
BNBForms allows you to connect more websites that you use as extra resources to rent out your accommodations.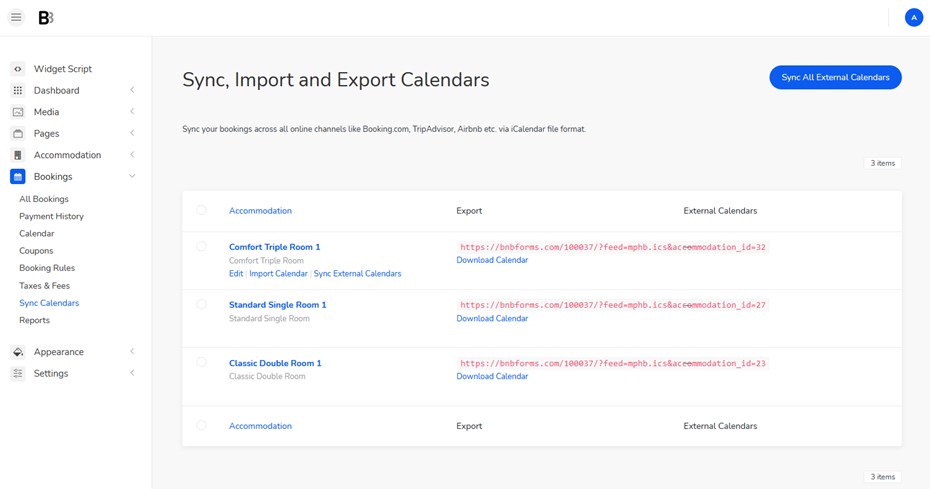 You'll avoid scheduling conflicts thanks to the near real-time process of synchronization of the availability calendars in your BNBForms dashboard and extra websites.
💡 Improve your website: Best SEO Tips for Travel Websites
Customize colors of your Wix booking system
Using the color editor, you can alter almost each and every color of your booking widget, including buttons, prices, search results, availability calendars, headers and more. So you can make a lot of tweaks to make the online booking Wix form look like a suitable widget for your site's design.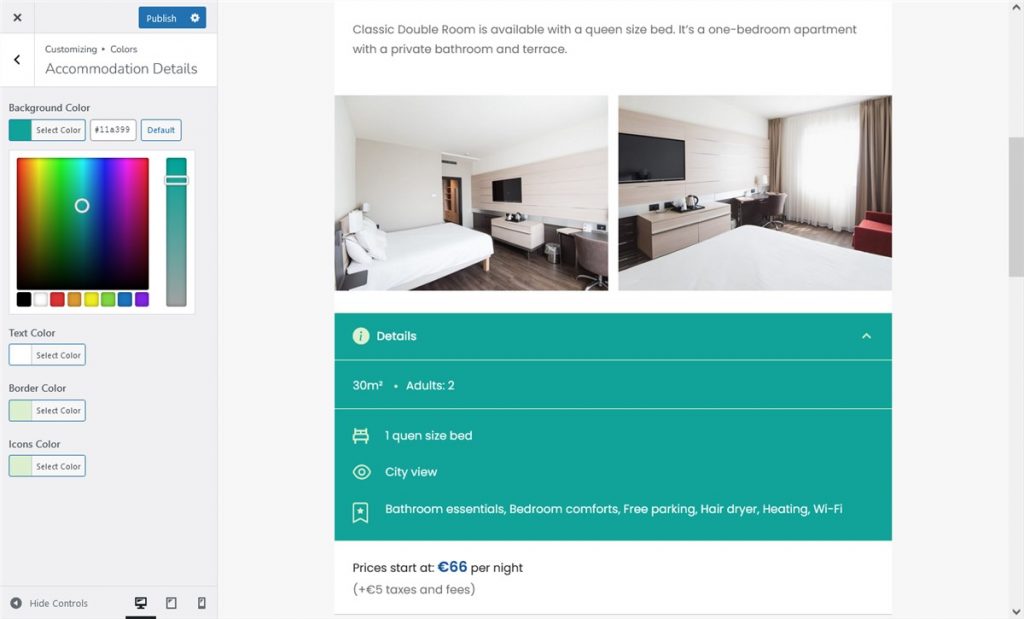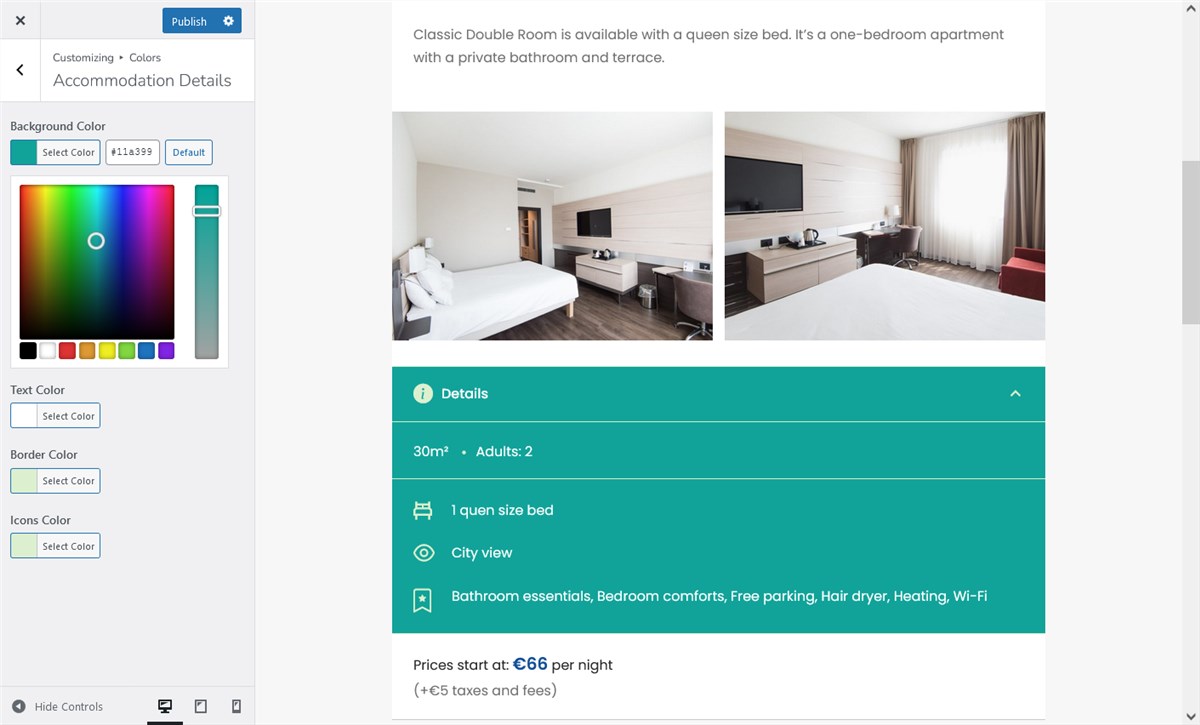 Add booking system to Wix website using BNBForms
First of all, note that Wix requires having their PRO plan in order to add a custom code snippet to your Wix site. Also, you should already have a domain name and a published site.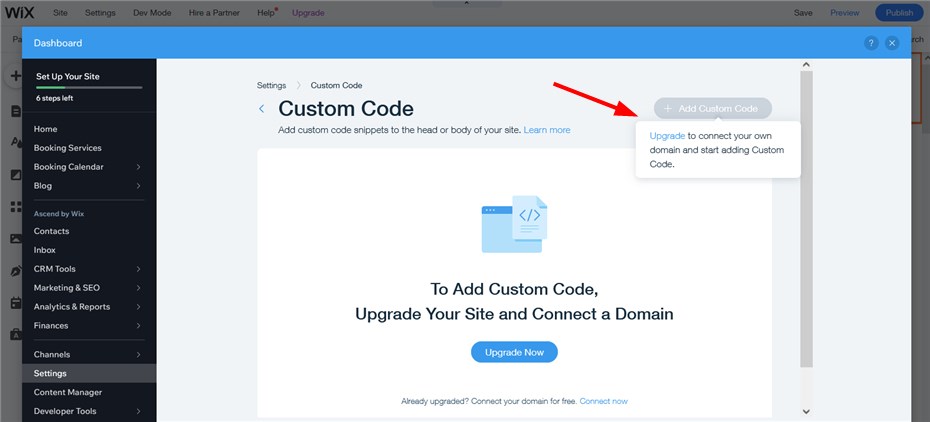 This is required because code snippets are associated with your domain name.
We'll be using the Embed code menu on Wix in order to add your custom BNBForms booking widget.
To further add the code to your Wix site, follow this guide:
Find the Widget Script button in your BNBForms dashboard.
Scroll down to the script section and copy the code.
Find the Wix tab to see the instructions.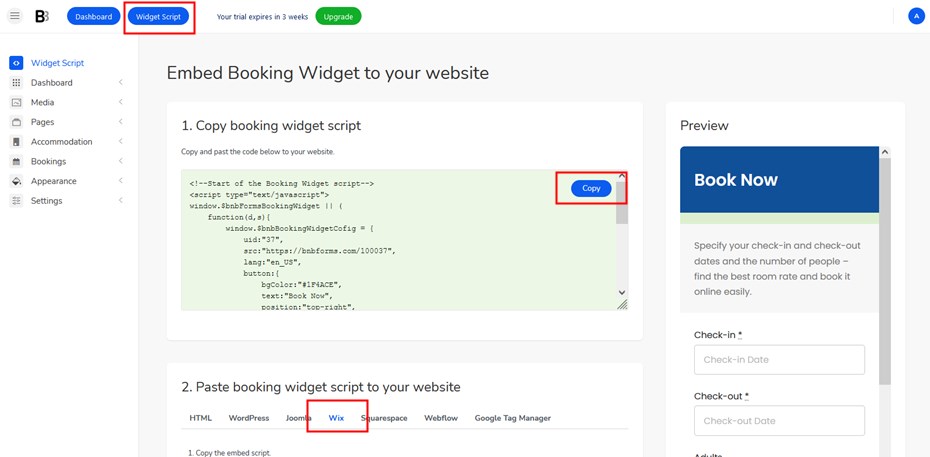 4. In your Wix account, navigate to Settings > Advanced > Custom code.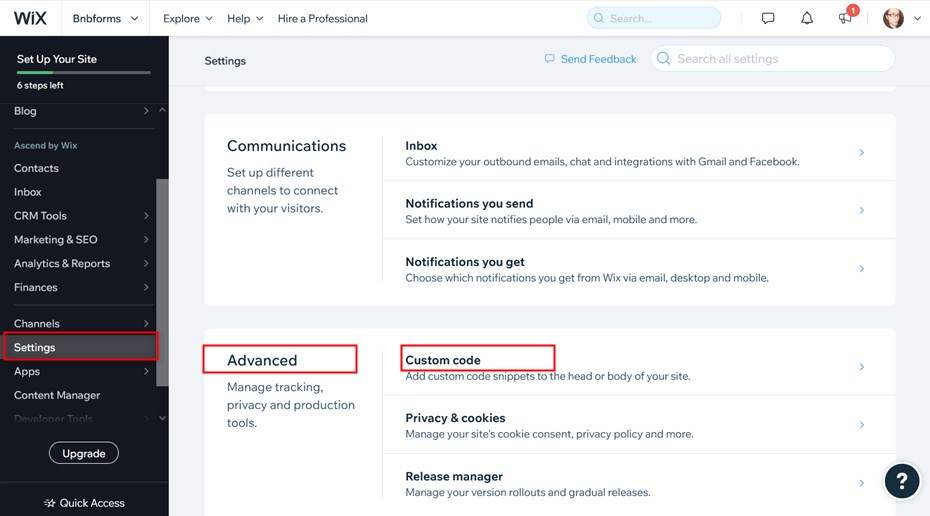 5. Click on the Add custom code button.
Paste the copied BNBForms snippet to the text box.
Give a simple name to your code that is easy to remember.
Choose the location for this code: all pages or specific pages (where you want the widget to appear).
Select the location for your code under Place Code in (we recommend the Head area) and save the changes.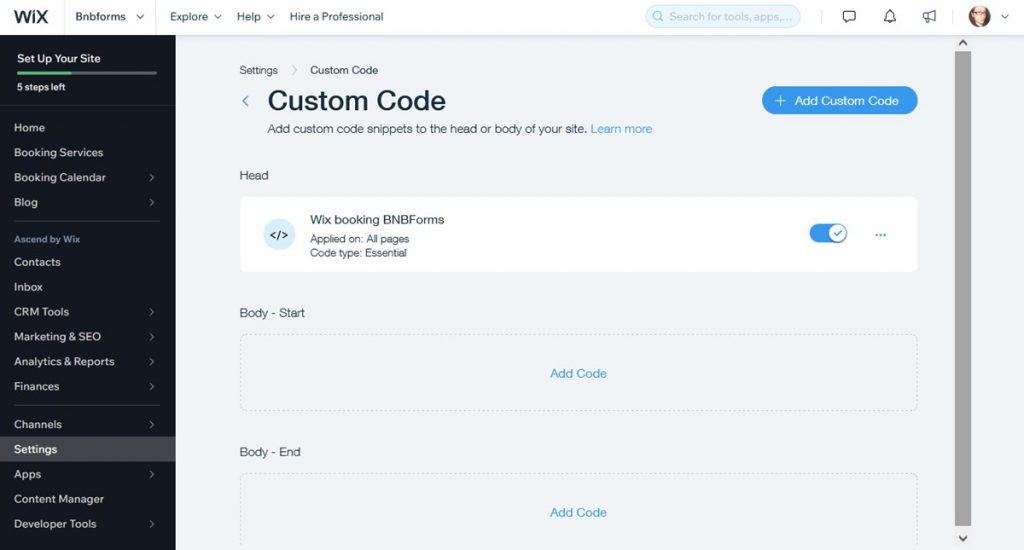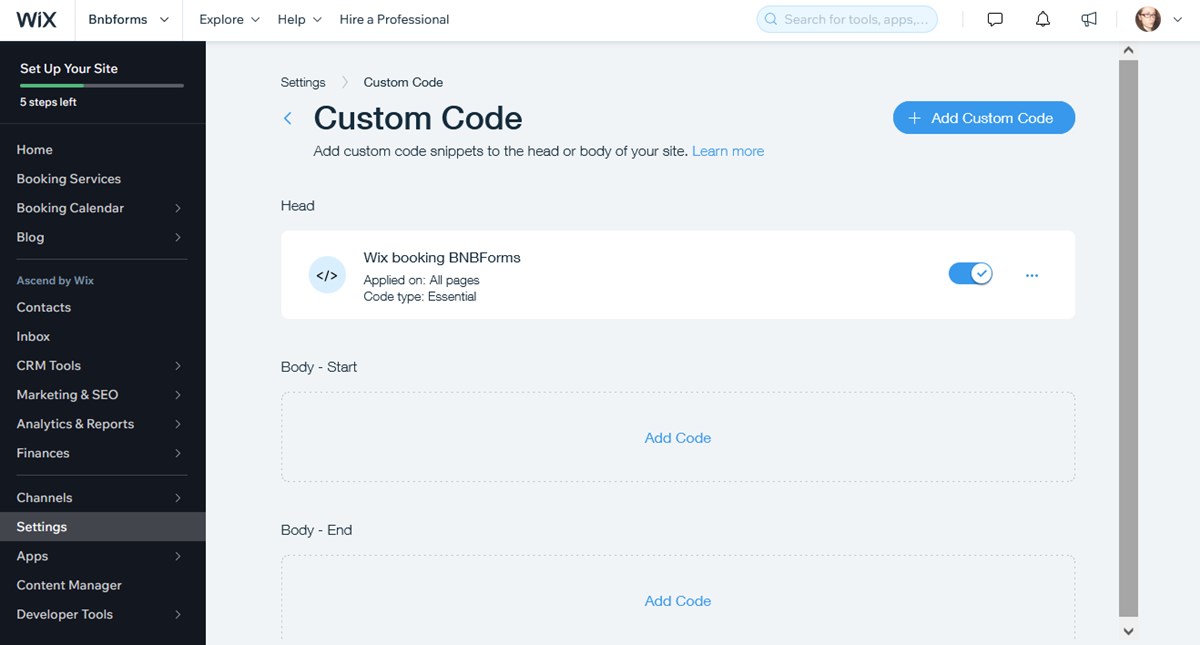 Go to the live site preview to see whether the Book button was added. Clicking on this button, guests will open the booking widget that works as an intuitive wizard.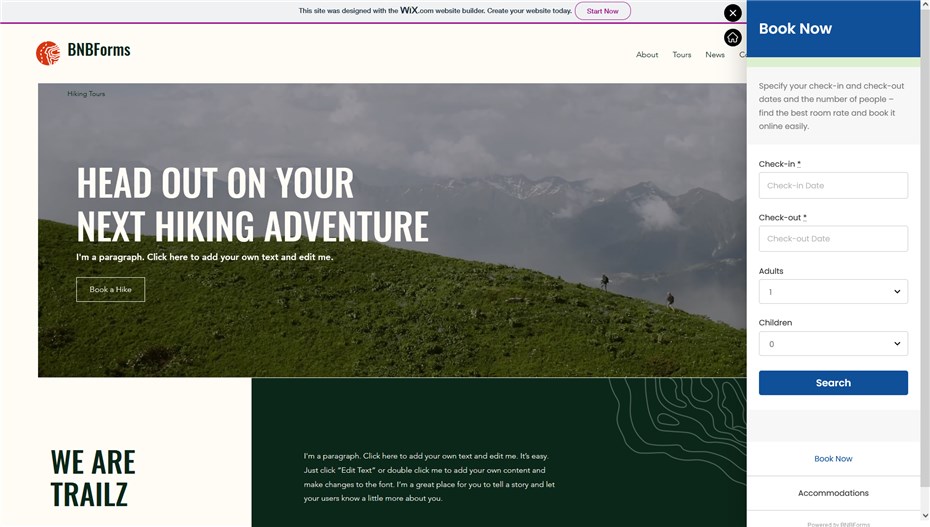 It'll make the reservation process a breeze for your guests! They can choose available properties, services, rates and optionally pay online.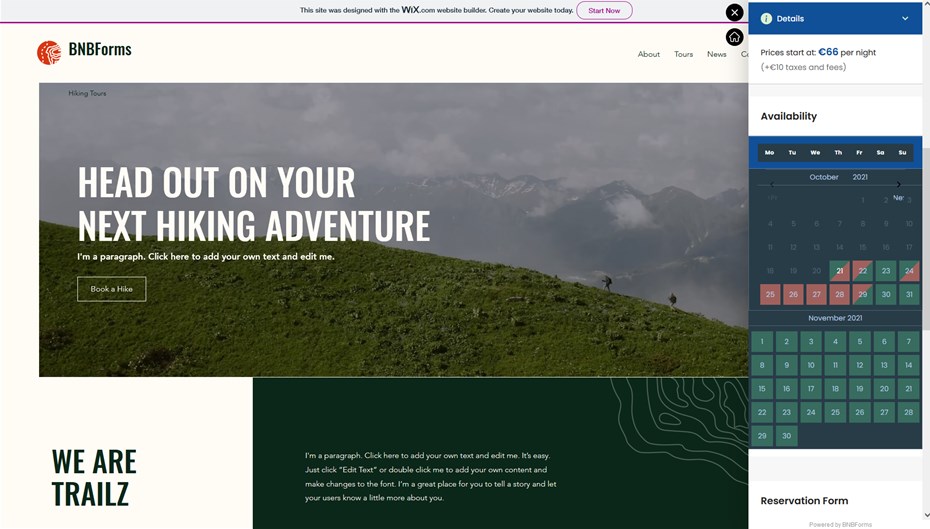 Once a guest is satisfied with the results and preferences, their booking is submitted, they see it on the screen as well as receive an email.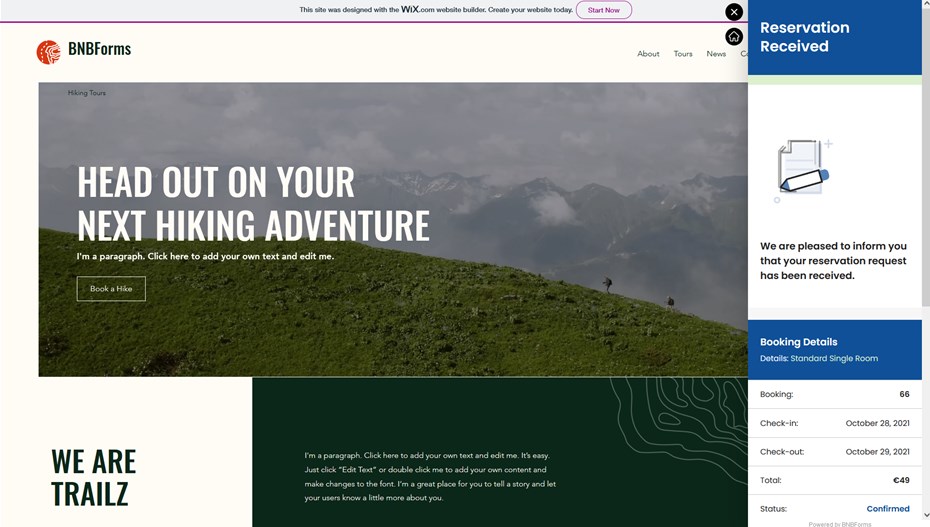 This is how you add a Wix booking system to your site, with a single piece of code. The rest of the things can be easily managed in a user-friendly environment in your BNBForms dashboard.
For example, you can see the bookings, client details, transactions, and even all that data (revenue, the number of bookings) in a graphical representation. Those fielterable charts are built in.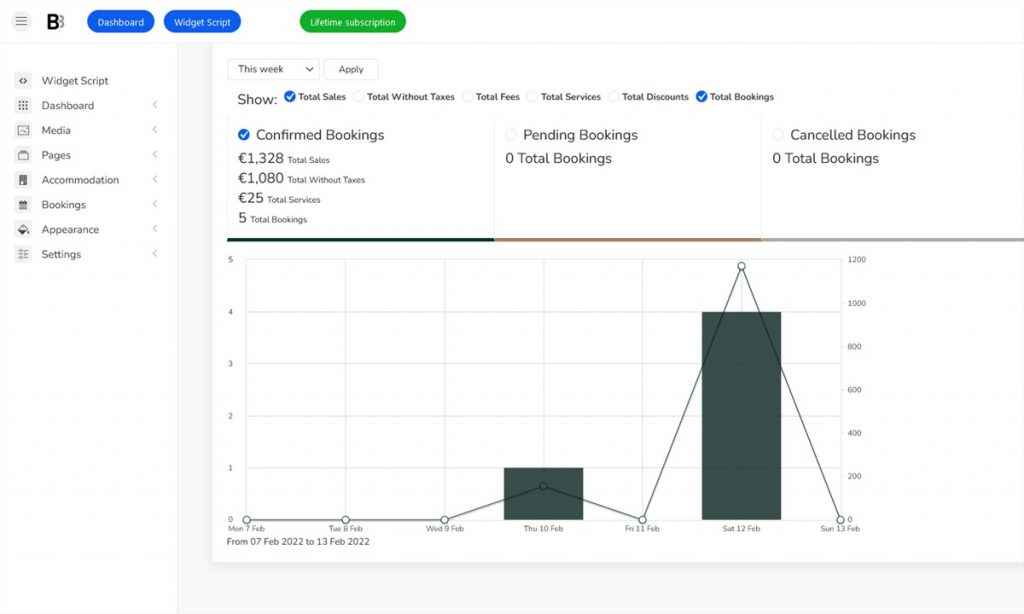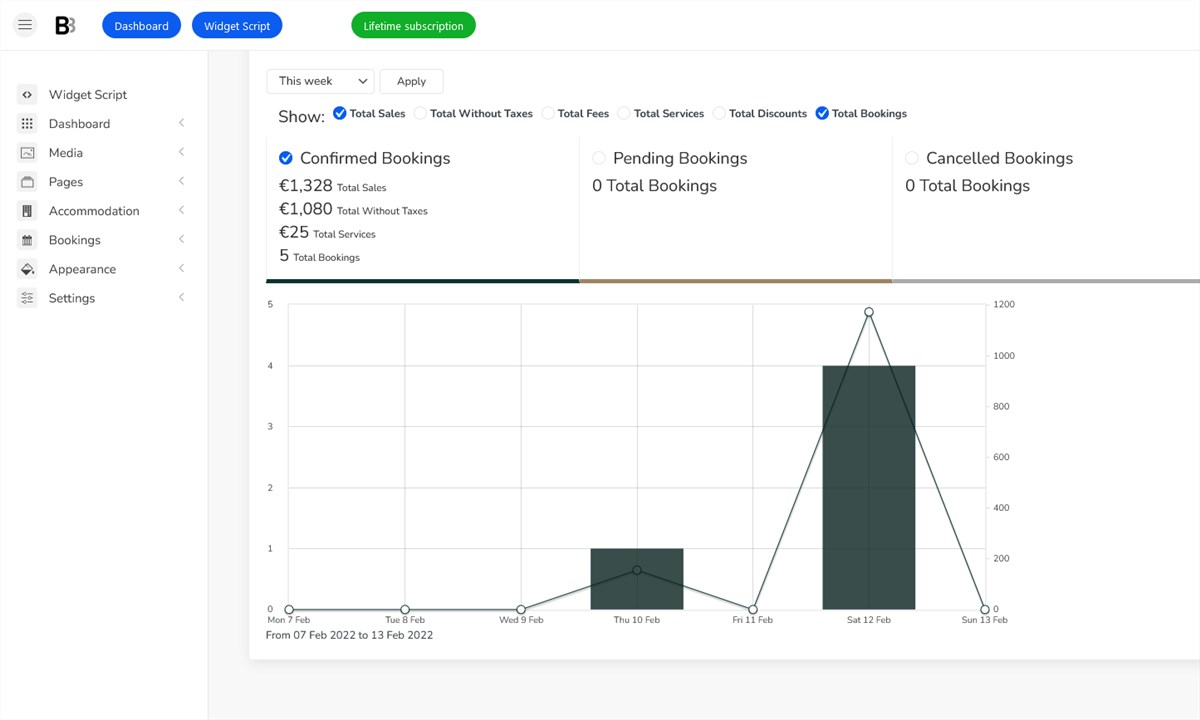 In the admin bookings calendar, you can also expand the details of every booking and client.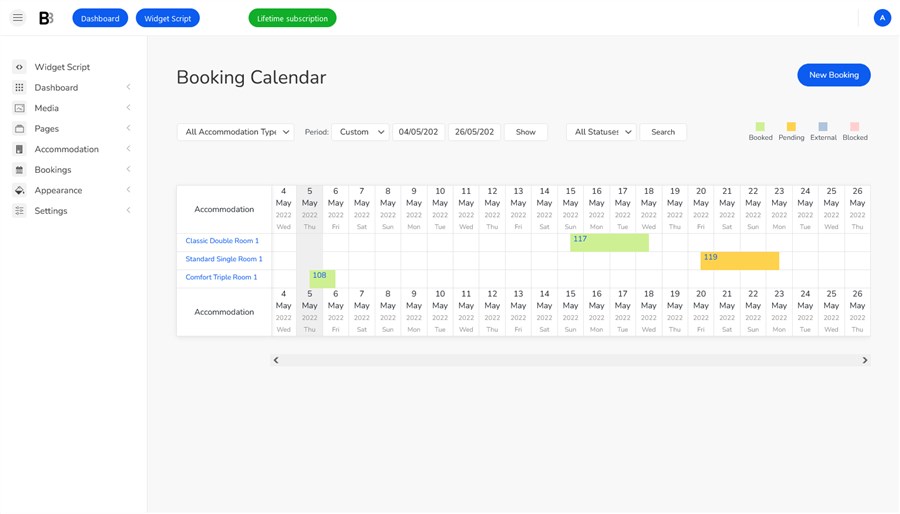 It's also essential to note that you can also add bookings by hand to the admin dashboard when clients call you or send you an email.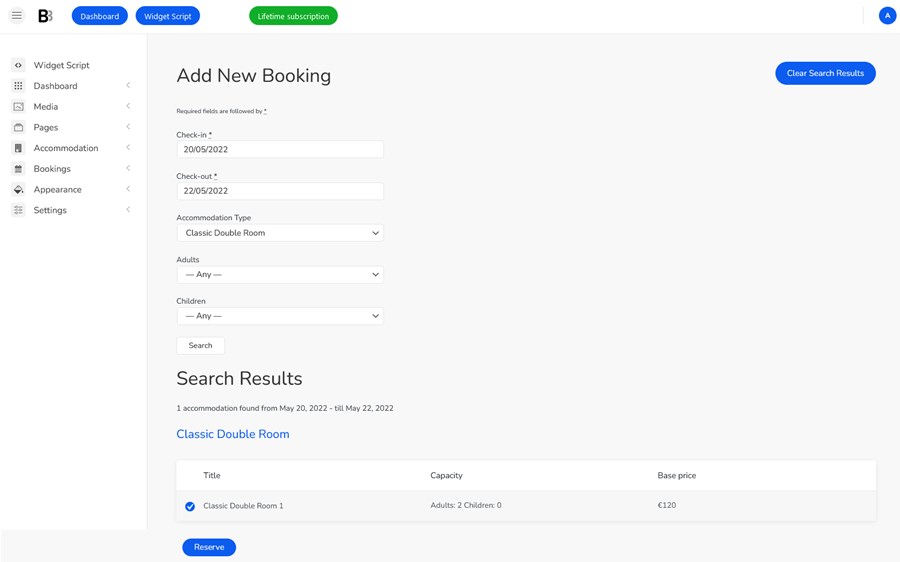 As you can see, adding the Wix booking system and forms for your hotel website is not a super hard task and doesn't even require hiring a tech person. Wix is also rather flexible although you need to be all set up before you can add a custom piece of code to Wix.
Integrated and tailored as a Wix booking system, BNBForms allows you to work with unlimited properties and bookings, with no restrictions.
For just one price ($119 per year), free for a month, you can power a well-oiled booking machine that won't just accept bookings online but will also help you manage all your accommodations in multiple ways, including the ability to sync bookings to external services and platforms and exchange the availability data.
So let's get started? Press the Free Trial button in the upper right corner!