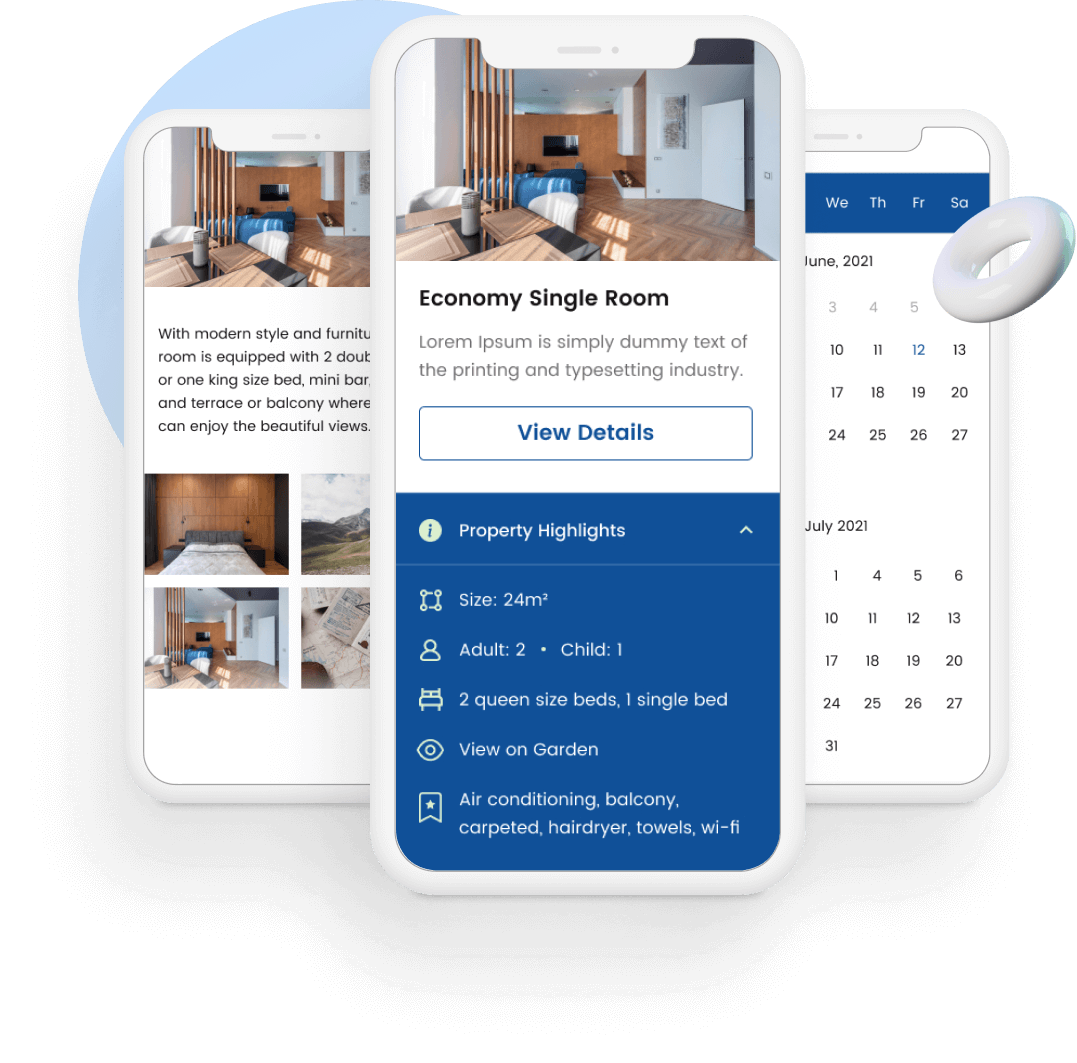 A hotel booking widget you can connect to any existing domain
To create your own booking widget for short-term rental accommodations or a hotel, BNBForms provides you with a fully-featured, intuitive property management dashboard. And it takes a few minutes to place a booking widget to your website.
Edit a color scheme
BNBforms gives you a full color customization control, allowing you to alter text, background, labels and other colors of the widget in the visual editor.
Add custom search filters
Add any type of custom search filters to the booking widget, for example, location, property type, the availability of any amenity, etc.
Customize the number of people field
The default 'Children' and 'Adults' fields can be replaced with just one 'Guests' or even completely removed.
Set a maximum number of adults & children
Specify a limit to the number of adults and children guests can select in the property search form.
Mobile-friendly and responsive
The widget is easy to interact with from any modern device so be sure your guests will have the convenience to book a property quickly and intuitively.
One-page booking wizard
Guests book a property without leaving the current website page, in a handy step-by-step wizard, which makes it super smooth for them to place a reservation.
Add to your site in minutes
We provide tutorials for all major website building platforms that allow you to add a booking widget for property in a few minutes, if not faster!
Supports any popular CMS and plain HTML
WordPress, Joomla, Squarespace, Drupal, Wix and other most popular CMS platforms are fully supported.
Start capturing direct bookings on your website with the BNBForms booking widget
Having added your properties and set up preferences, your custom code will be generated automatically.
Depending on your vacation rental website platform, you follow the needed tutorial and paste the code properly. The widget will by default be displayed on every page.
Get ready to accept direct bookings!