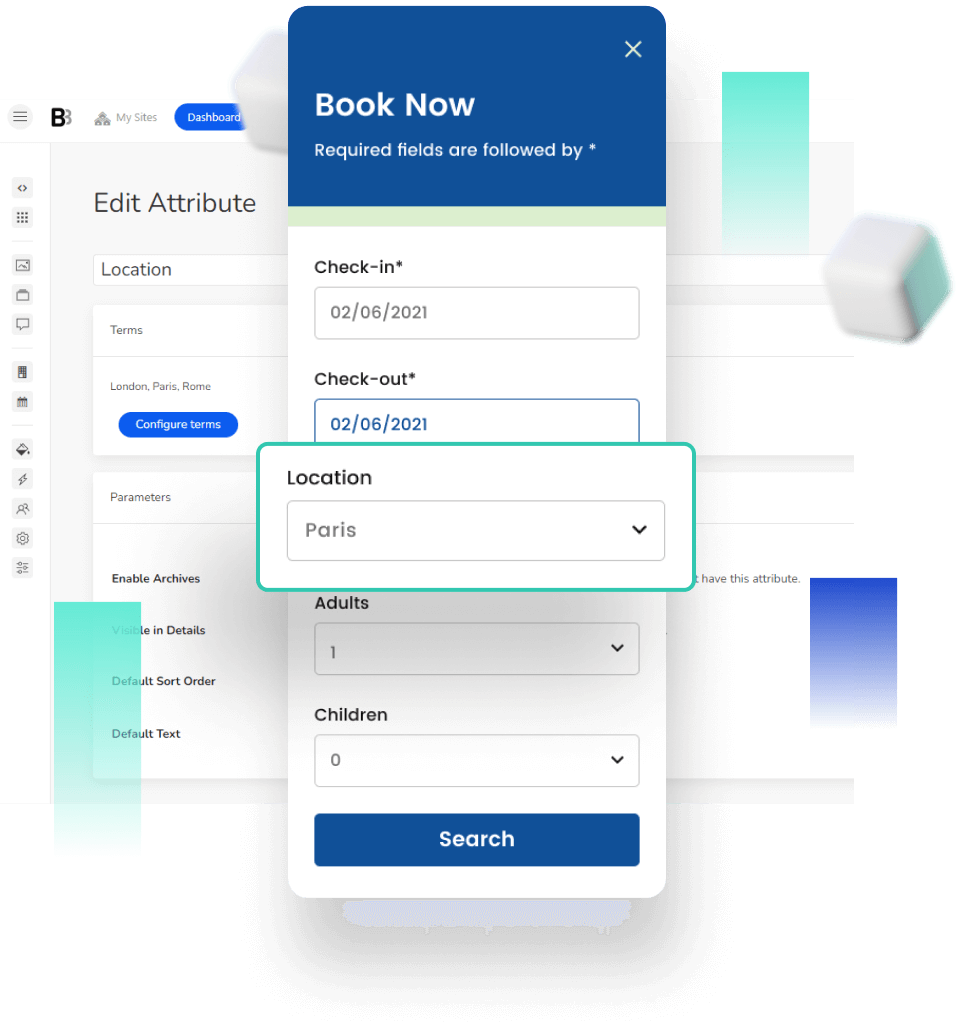 Tailor the rental search form to meet the needs of your particular business
The hotel booking engine you add to your website is easily customizable. Add and rename the fields to make the booking widget instantly recognizable by your clients.
Adapt the property search form to any type of business
Since you can add filters and form fields with any custom names, it means you can adapt it to any type of your rental business, whether it's pet boarding or yacht rental.
Create unlimited search filters
We don't limit you to the default booking widget fields, you can add your own ones, of any custom content. For example, you can add a field titled 'Location' and all your locations as options.
Feature extra information in the individual property details
The taxonomy, or categorized information that you add via filters, can be also easily added to the property details. You choose to display in either an individual listing or in the directory of accommodations.