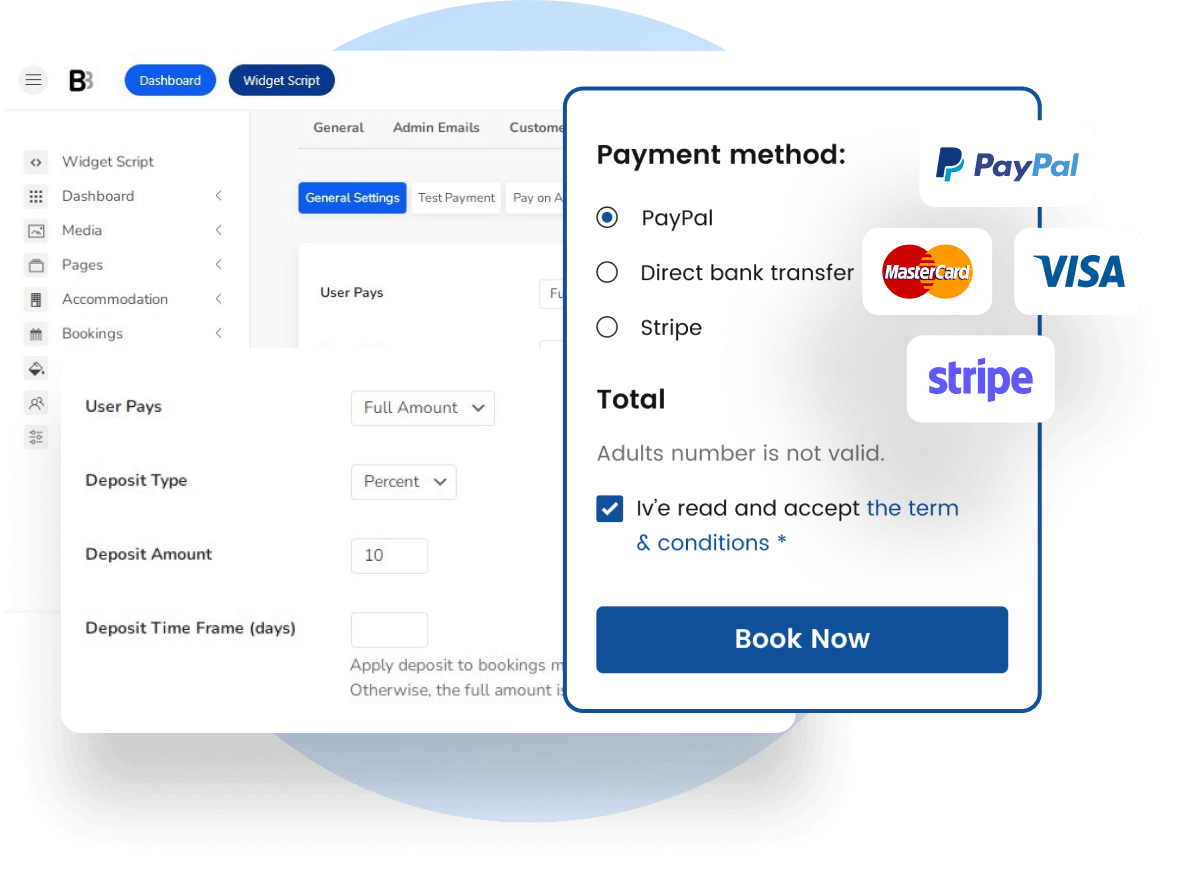 Offer your guests multiple payout options
Whether you want to receive a payment through PayPal, Stripe, bank transfer or other methods, simply enable the needed ones in BNBForms and get bookings directly through your website. If you want to accept payments after arrival, we've got you covered as well.
Secure and fast online payment processing
BNBforms is a booking with online payment options. Thanks to the support of the world popular payment gateways, clients can safely pay online and complete their reservation in a few clicks. Connect your preferable accounts to BNBForms via a handy settings panel.
Payment method integration or pay after arrival
You can easily enable PayPal, 2Checkout, Braintree, Stripe, or Beanstream/Bambora. Additionally, Stripe supports Bancontact, iDEAL, Giropay, SEPA Direct Debit and SOFORT. Direct bank transfer or after-arrival methods are also supported.
Single transactions or deposits
Want your guests to secure a booking by paying a deposit instead of the full cost? Set whether it's a percent or fixed price value and you are good to go!
Payment history menu
View all payments and their statuses right in your dashboard in BNBforms. Easily track how many bookings were made during a certain period of time and what payment method was used.