The Direct bank transfer method allows your customers to make a booking without an instant online payment.
For bookings submitted using this method, the booking status is Confirmed, while the payment status is On Hold. This means that the accommodation is booked and the payment is awaited.
The booking must be paid outside BNBForms, for example, by a direct money transfer to your card. After you get the money for the booking, you must change the payment status from On Hold to Completed, thus finishing the process of registering a new paid booking.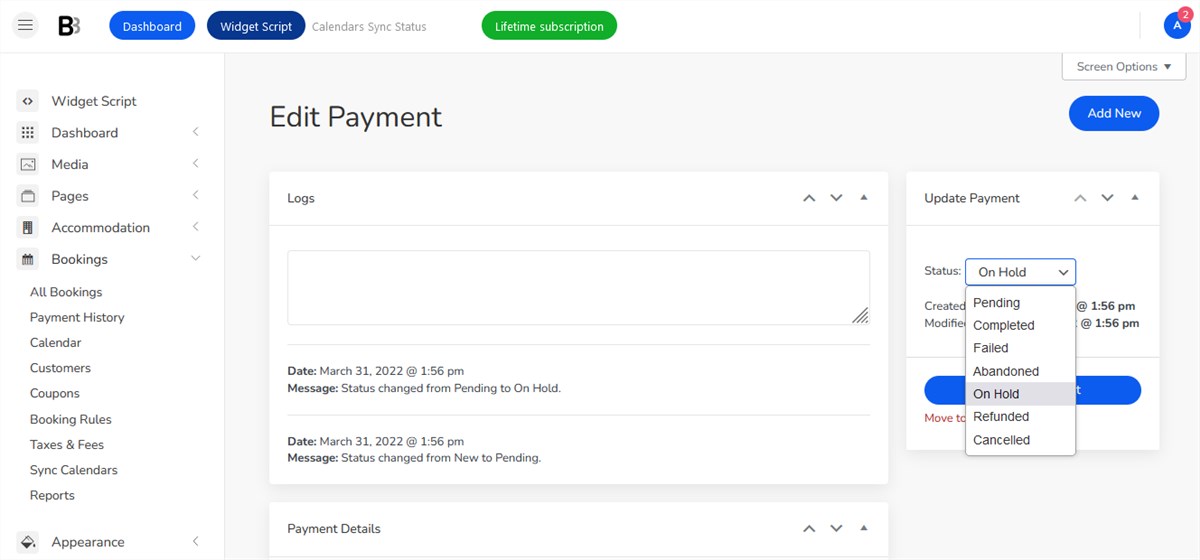 In the Direct bank transfer menu, you can add the instruction on how to pay. Customers can read it at the checkout page when submitting their booking.
For example, "Transfer the payment to the card number XXXX. Specify your booking reference in notes".
Set up the direct bank transfer method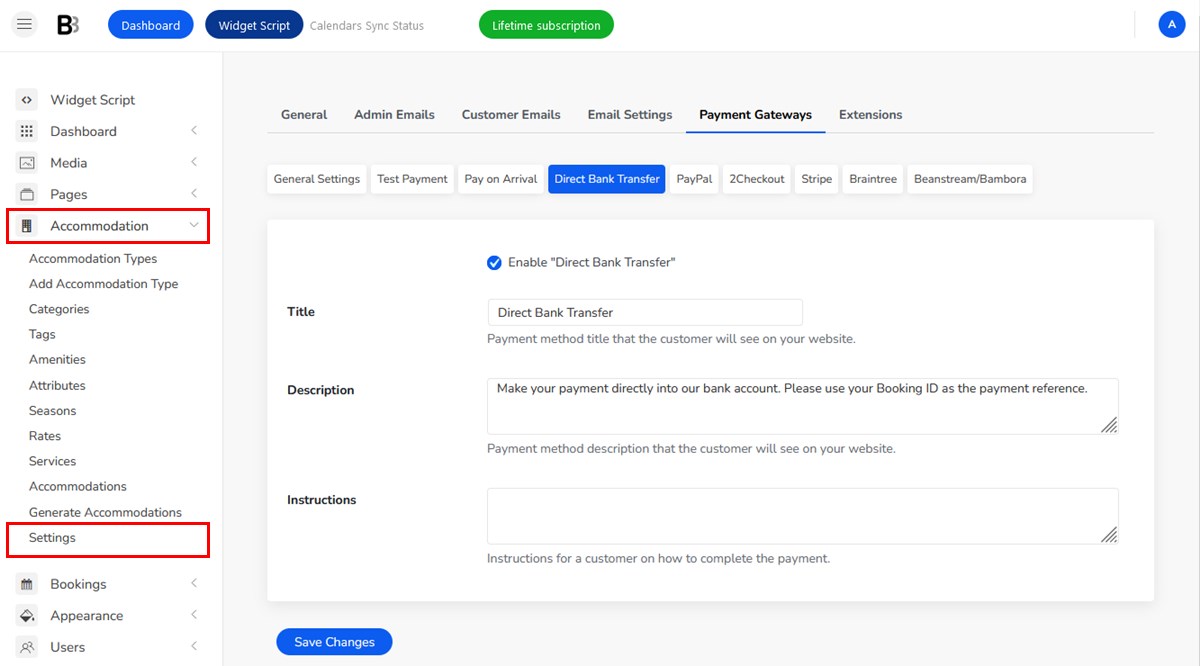 Navigate to Accommodation > Settings > Payment gateways > Direct Bank Transfer tab.
Click 'Enable direct bank transfer'.
Provide the title, description, and instruction for this method that your guests will see on the site.