You can sync the availability and bookings you receive via the BNBForms widget with external OTAs, such as Airbnb, Booking.com, etc.
This is a two-way process, namely, you can import as well as export the data across the websites automatically.
Requirements: in order to sync the availability, the platform you use must support the iCal file format. The sync process is done by the file exchange process (import and export of the events). Make sure to check if the file is supported in your account before you can proceed.
Find the URLs for import and export of iCals
How to import and export Calendars on Booking.com
How to import and export Airbnb calendars
How to import and export VRBO/HomeAway calendars
How to import and export TripAdvisor calendars
Export calendar URLs from BNBForms to external platforms
Go to BNBForms > Bookings > Sync Calendars.

To further add the calendar to the external platforms, you'll need to copy the calendar URL and paste it into the appropriate section in a chosen OTA.
Import calendar URLs from external platforms to BNBForms
Go to BNBForms > Bookings > Sync Calendars.
Hover your mouse over the needed accommodation and click 'Edit'.

Click 'Add new calendar' and insert the calendar URL from an external platform for the respective accommodations > click 'Update'.
Once all the import and export calendars are added, you can proceed to manual or automatic synchronization.
Sync calendars
Manual instant sync
To synchronize all calendars for all accommodations, click on the 'Sync all external calendars' button.

Once done, you'll see the result for all accommodations that have both (import and export) URLs.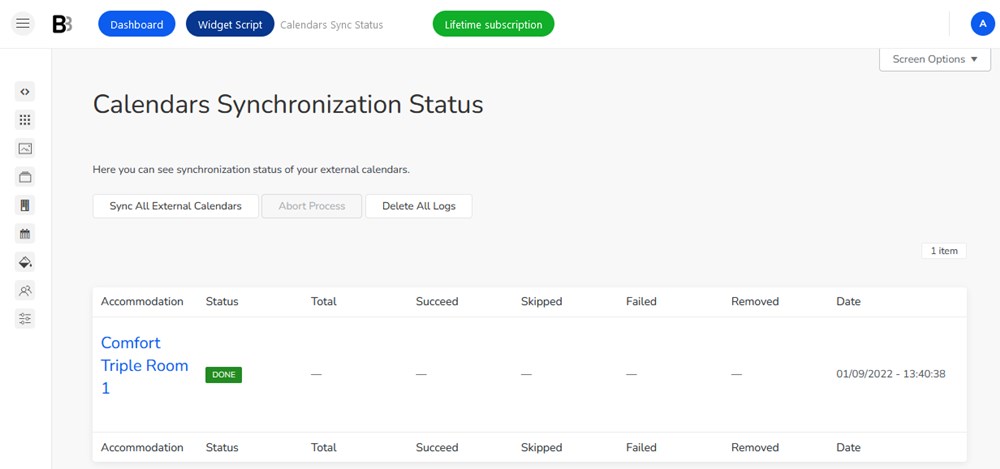 In the Bookings section, you'll see whether you received new bookings.
Automatic sync
For the automatic sync, you need to configure your sync frequency schedule.
Go to Accommodation > Settings > scroll down to Calendar Synchronization scheduler.
Check 'Enable automatic external calendars synchronization'.
Set up how often the sync process must be performed automatically.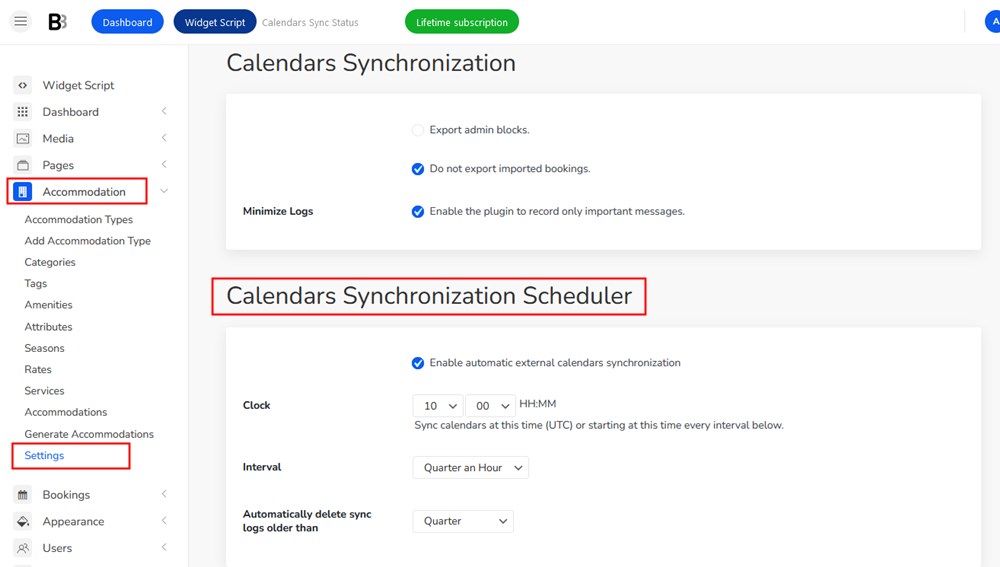 All external platforms download information on bookings from your BNBForms account by the exported links with the frequency of their own internal schedules.
You may also manually download calendars from your site to your device or upload external ones. Use 'Import' and 'Download' buttons.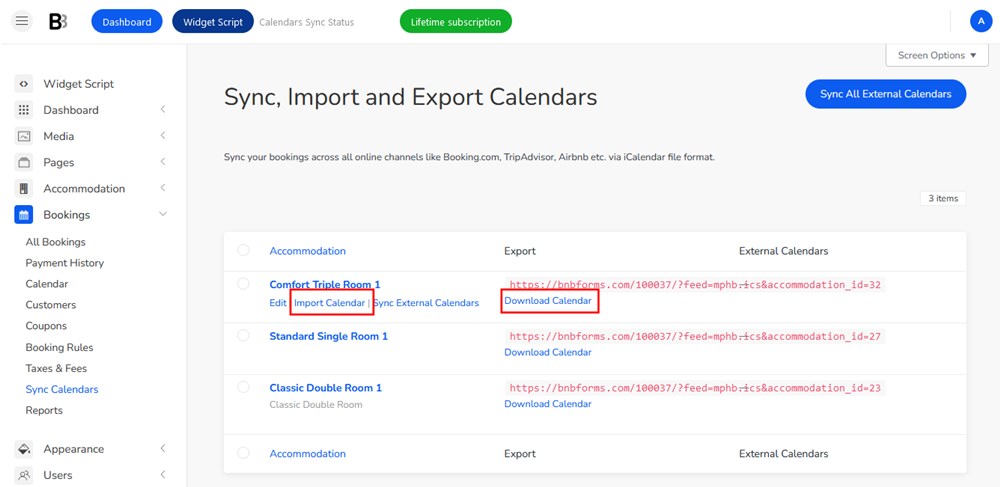 Please note
Some OTAs might not accept the iCal URL if there is no booking in it. In this case, you should add at least one booking for the accommodation and try importing the link again.
Make sure that your site is not under the maintenance mode before exporting BNBForms links to external OTAs.