If you are looking to add a Joomla booking calendar to your vacation rental site, you can browse extensions from the official Joomla store and consider a couple of good options.
Or you can get a third-party booking extension and integrate it with your Joomla website!
In this post, we're about to tell you more about the second solution. In particular, how to do that with our BNBForms widget.
Getting a third-party Joomla booking calendar widget has its pros and cons, but among the pros are as a rule more robust, business-centered and diverse features for hotel business owners.
We've been working on BNBForms for five years to make sure it provides this wide network of tools you might ever need to manage unlimited properties, accept bookings, keep records on payments, connect a channel manager to external travel platforms (e.g. Booking.com), and operate your lodging business in many more ways with the right tools.
BNBForms is designed specifically for accommodation businesses and works as a SAAS solution, namely, you set up and manage everything in your personal BNBForms account, and after that you simply embed a code that generates a proper booking calendar and widget you can use on any platform and CMS, including Joomla.
Let's show you around to help you see that our solution can work as a Joomla extension hotel booking sites need.
What are the key capabilities of BNBForms?
BNBForms takes care of the full circle of operations required for listing your properties, automating bookings, and keeping/analyzing all the data on booking, payments, clients and properties.
As for the cost, it's just one fixed yearly subscription price ($119 per year), free for a month, no matter how many properties you have or how many bookings you receive. No extra commissions.
Take a look at how things work in the BNBForms dashboard.
You can also go to the BNBForms live demo – click on the Book button to see how it'll work on your website.
First and foremost, it's an automated booking widget and an accommodation directory creator. Here are a few key features we'd highlight as the most important for you.
Property price tiers based on the number of people, the length of stay or custom discounts (you can add any with a fixed monetary or percentage value discounts).
The ability to include taxes and fees into the property cost.
Availability calendars for each property clients can see when placing a booking.
Arrival and departure times rules, min and max days to stay, the option to take properties out of booking at any time, buffer times and more custom rules you can apply to better tailor your work with the booking engine
The ability to edit bookings, switch rooms and dates for your guests
A built-in channel manager to sync direct bookings of your Joomla site to external platforms that support the iCal file format, such as Airbnb, Booking and other apps, for example, Google and Apple calendars
Create and sell extra services (with the charge and periodicity customization rules)
Accept payments securely on your Joomla website via bank transfer, cash on arrival, PayPal, 2Checkout, Stripe, Braintree and Bambora – all these are already pre-integrated
Download bookings and clients data in Excel files
Automated email notifications for you and your guests
View statistics in charts on how much you earned and how many bookings received in a chosen period of time.
If you are a developer building hotel sites for different platforms, we've also created different guides CMS-wise for Wix, Squarespace, WordPress, GoDaddy, and a plain HTML website.
Get started & get a Joomla booking calendar for your hotel site
Sign up with BNBForms – it's free, no credit card details asked, just your email.
Confirm your intent via email (click on the link in the email from BNBForms).
Log in to your personal account.
Add or edit your properties via Accommodation > Add Accommodation type.
Your account will stay live for 30 days and you can use it for free. That's usually enough time to create a form and paste it into your site.
How to add a Joomla booking calendar with BNBForms
After you've set the system to work according to your needs, all you need to do is to copy and paste the script to your Joomla site.
Go to your BNBForms dashboard > widget script and follow the instructions.
Copy the embed script and see how to insert a code.
Go to your Joomla home dashboard.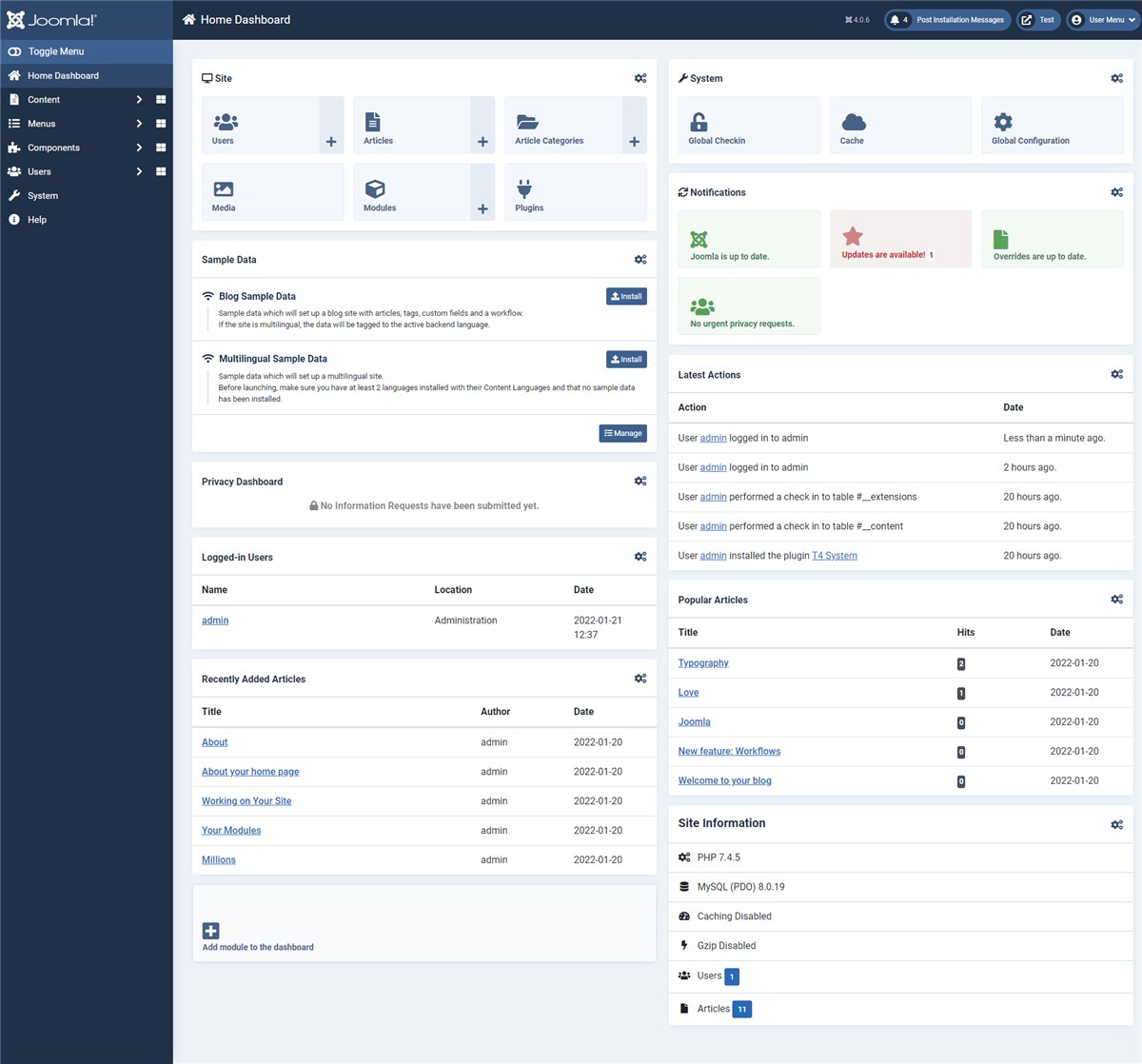 4. Go to the System menu.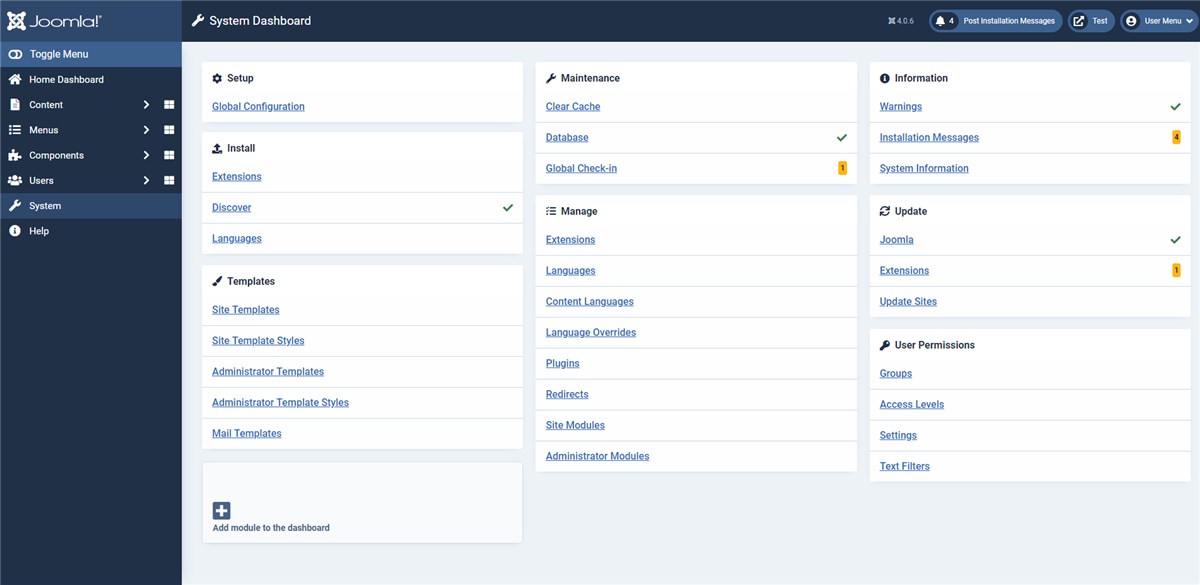 5. Choose Site templates > pick the Joomla booking template you're working on.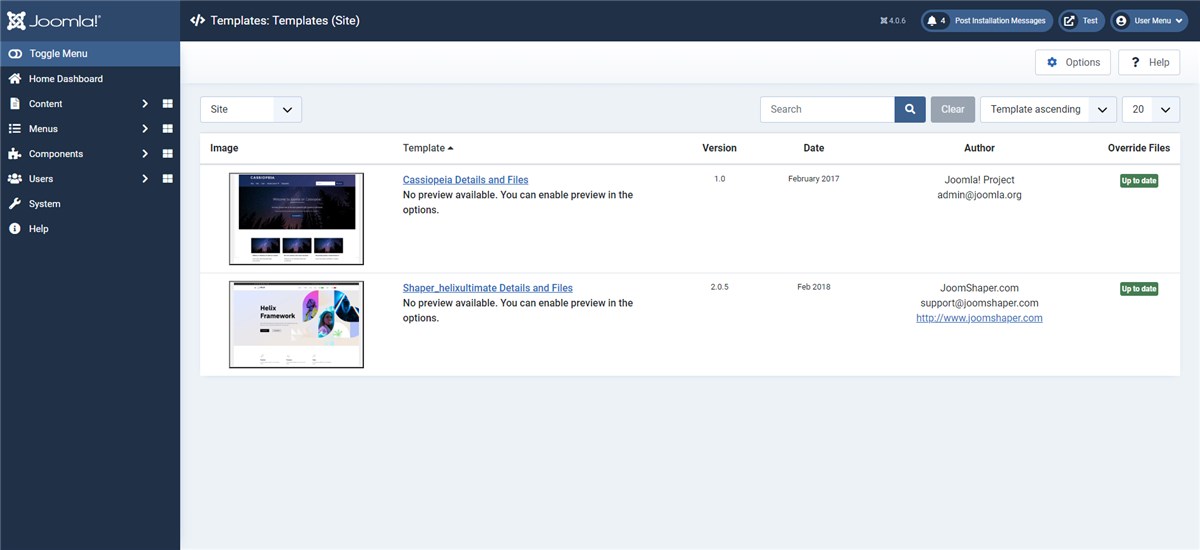 6. Go to the Editor > Select the index.php file.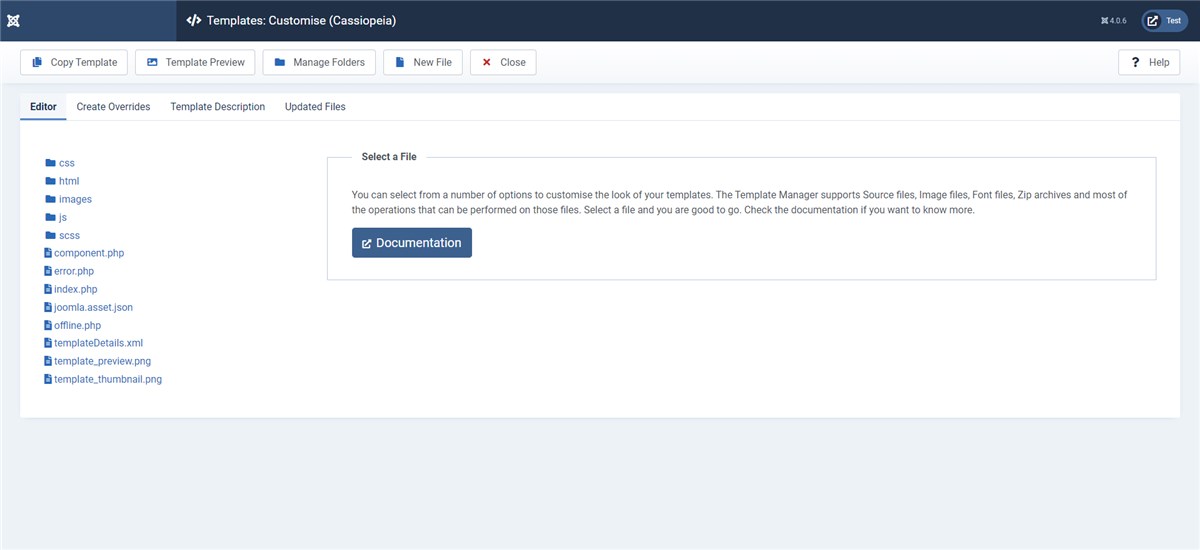 7. And paste the BNBForms code to the very bottom: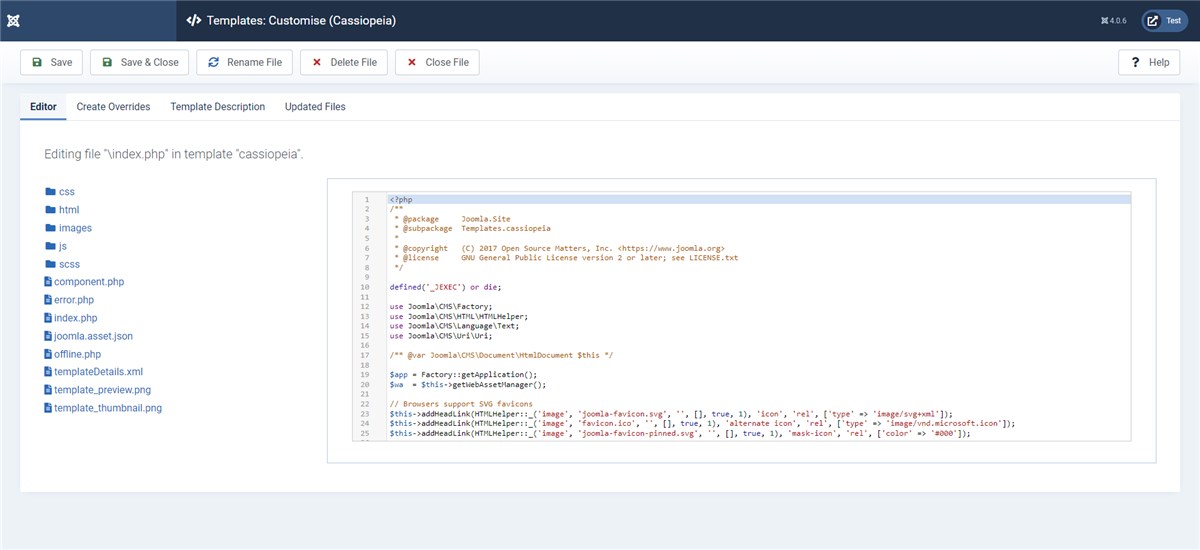 That's it!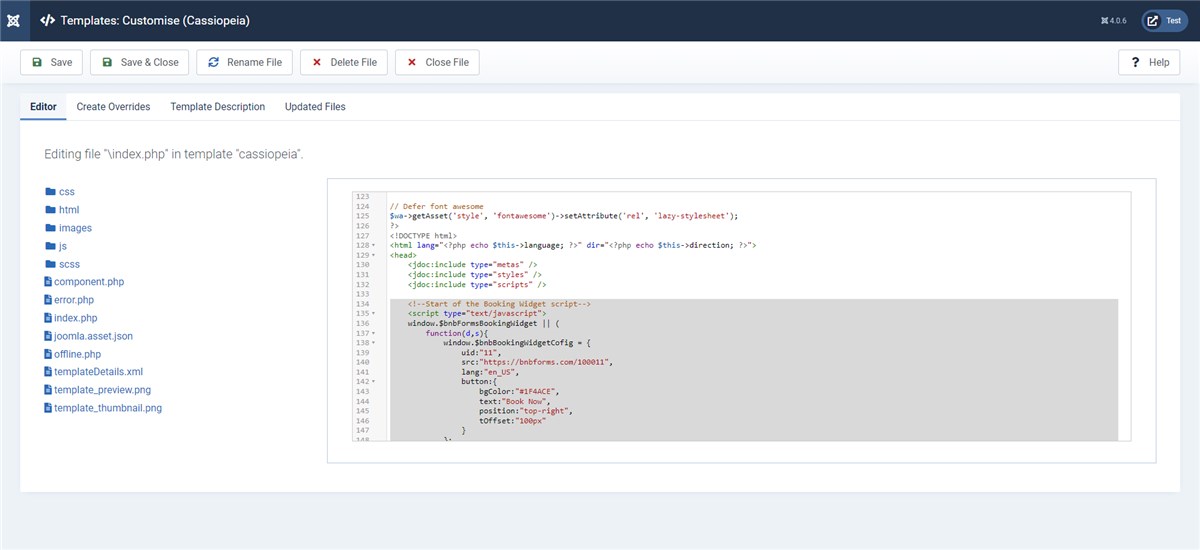 You'll see that the Book button appears floating from the right.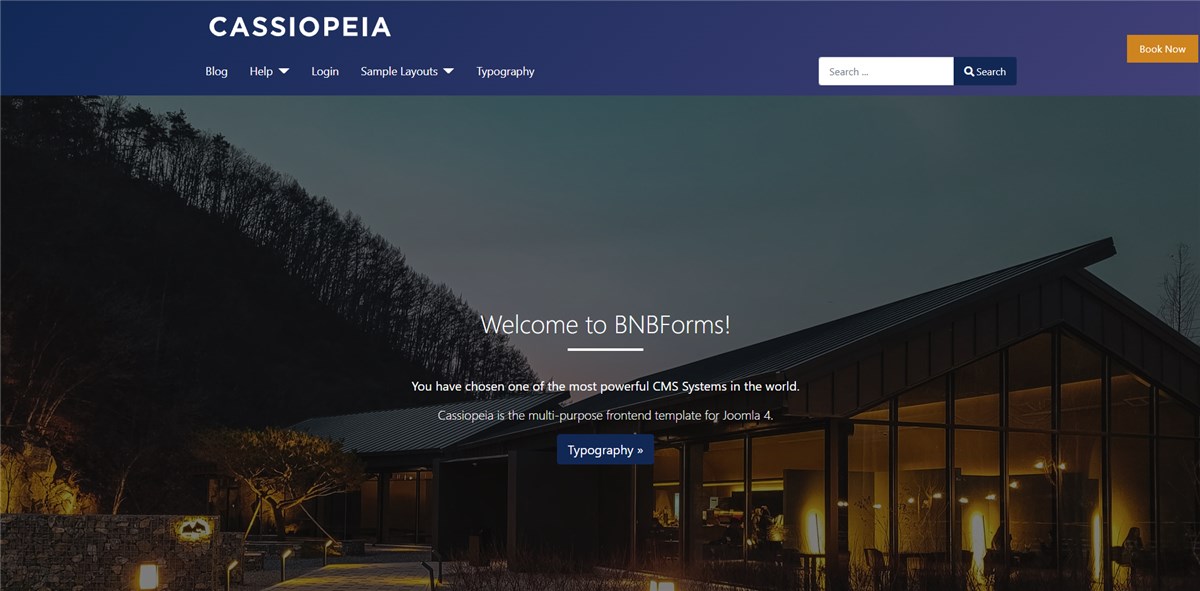 You can even change the button background colors, its label, etc. to find a better match for your site. In our example above, we've made a default blue button yellow for our Joomla booking engine.
You now have an intuitive booking widget that is convenient for your guests to use on the site. It's going to be a familiar process of booking a room/property, which resembles that on Booking.com or any other travel website.
Guests will need to fill in the regular arrival and departure date fields, optionally specifying the number of people.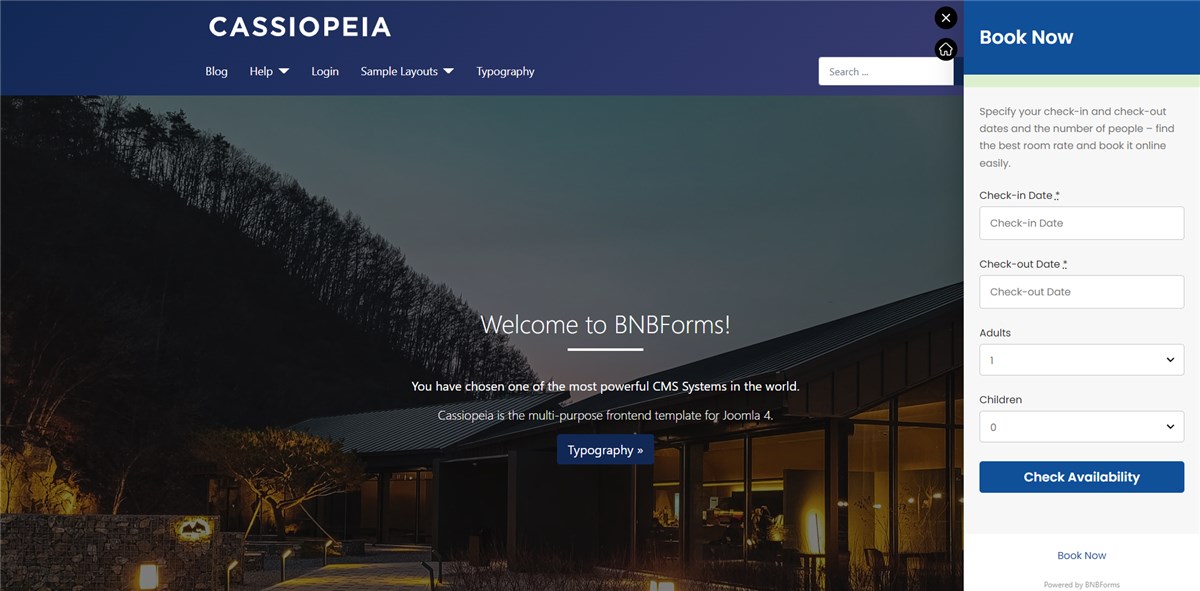 They will see the list of available properties. They can also open separate properties and watch their details, e.g. amenities, capacity, view, bed types, images and any other details you choose to add to the property description.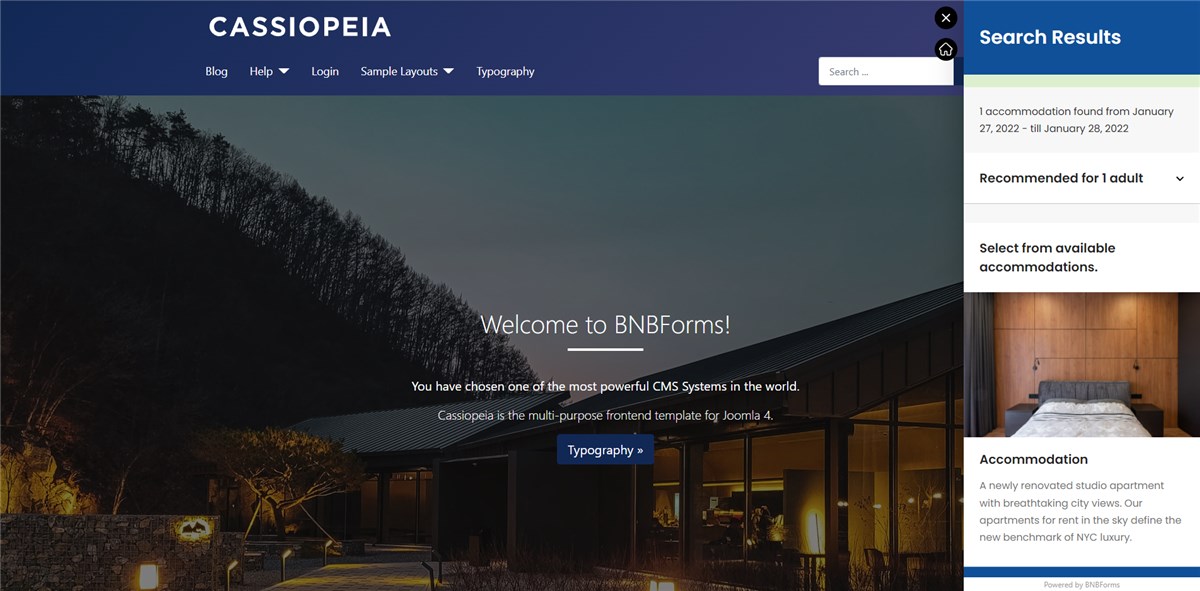 They can see the availability calendars of individual properties so that booked and available days are marked in different colors.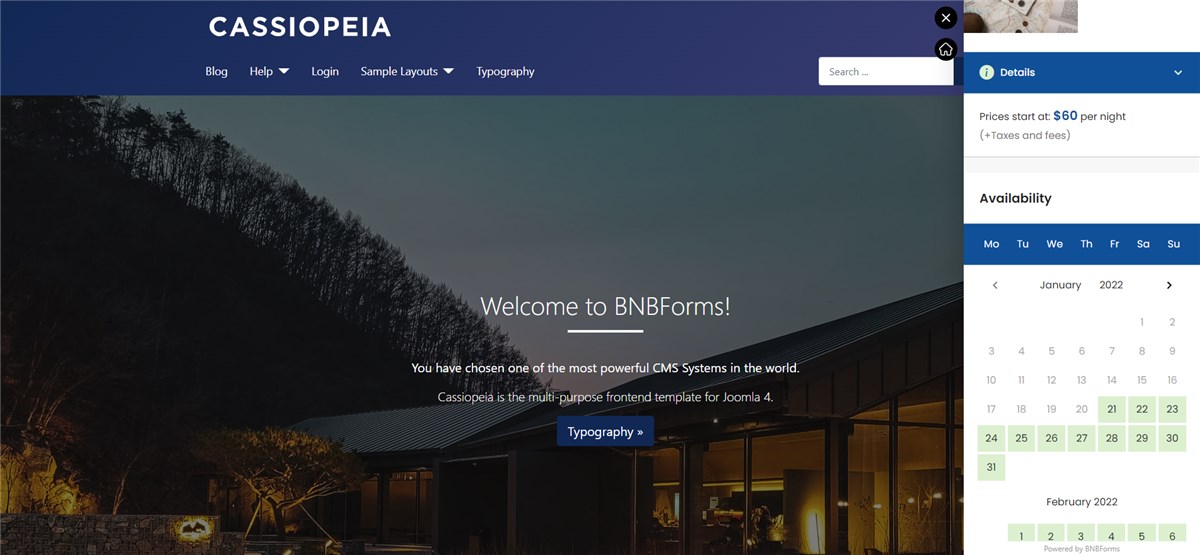 Once the property/room for available dates is chosen, a guest is redirected to the page, where they can further choose property rates, optionally add extra services (e.g. breakfast, cleaning, airport shuttle) and make some other changes to their reservation.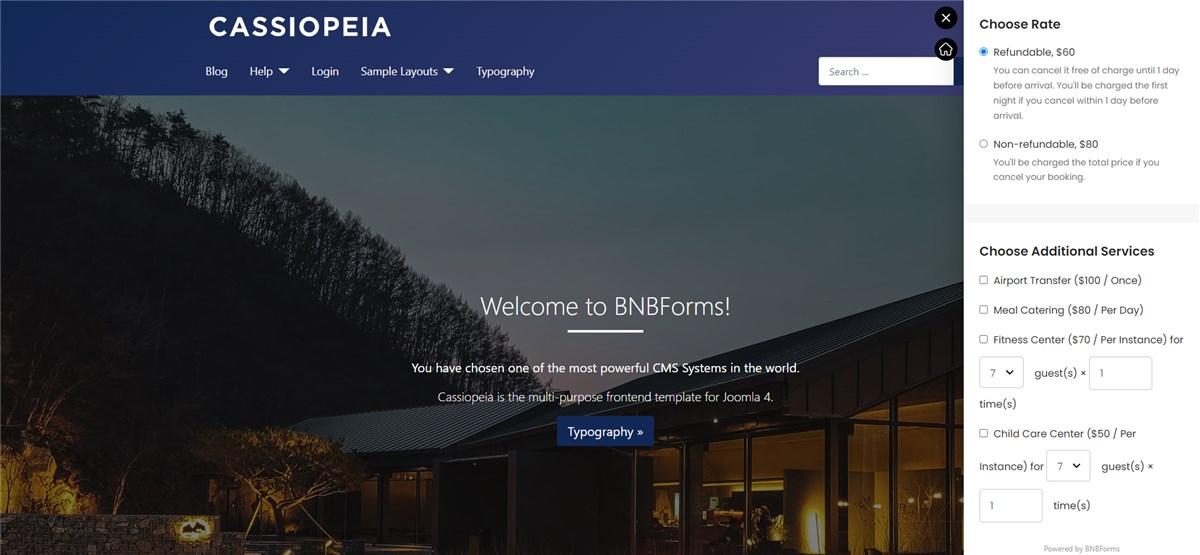 After all the options are chosen, guests can see the list of all charges, including information on taxes and fees.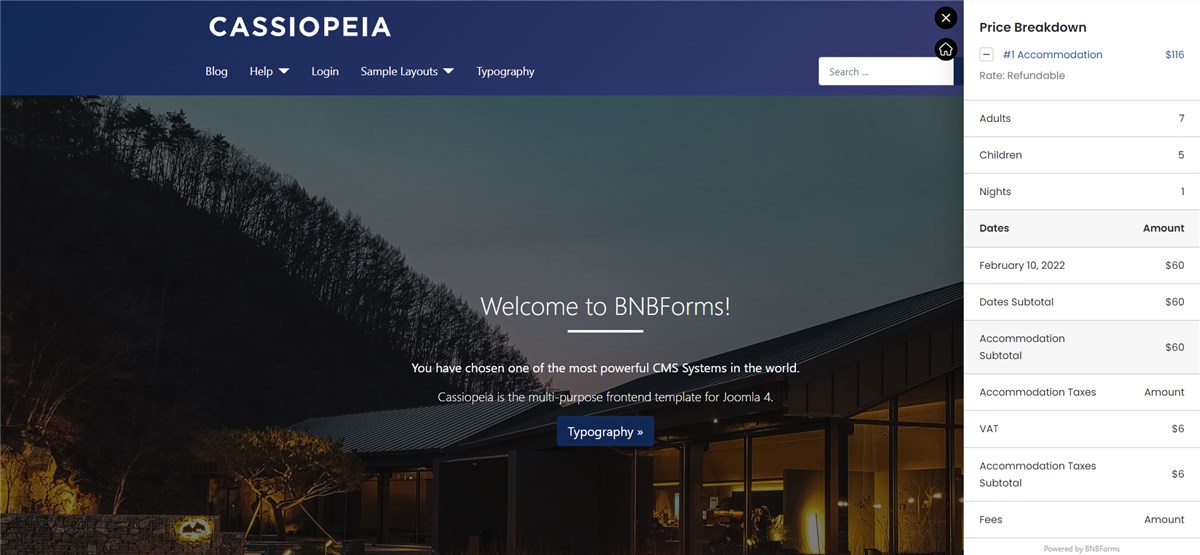 It's time to make a payment to submit a booking (if you enabled payment methods) or just send a booking to you without making an instant payment.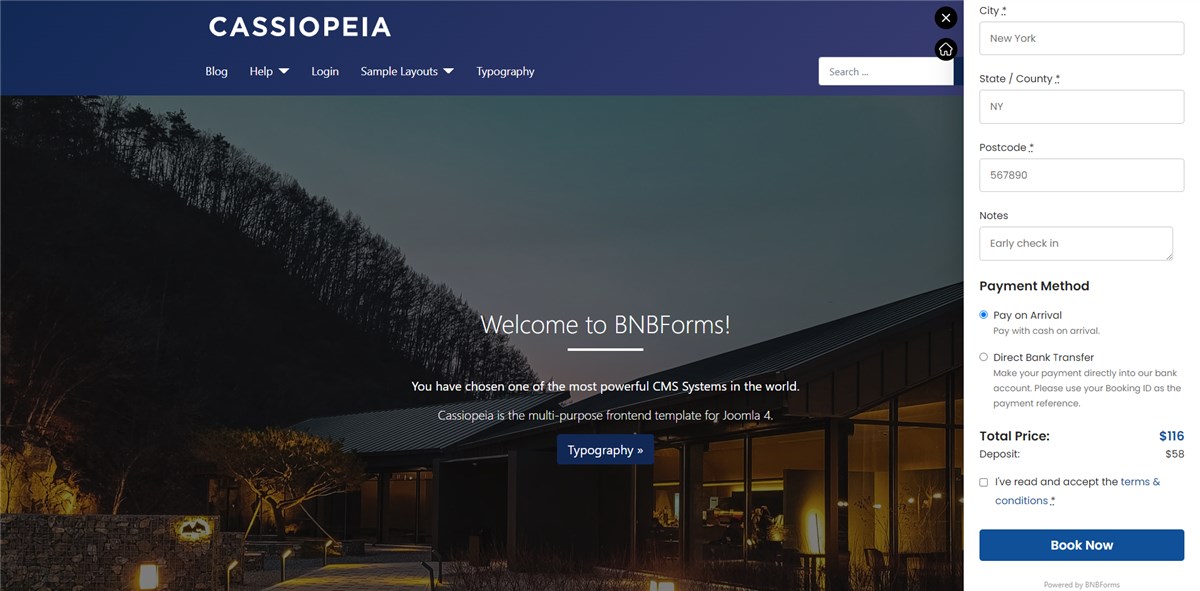 Done! The booking is sent.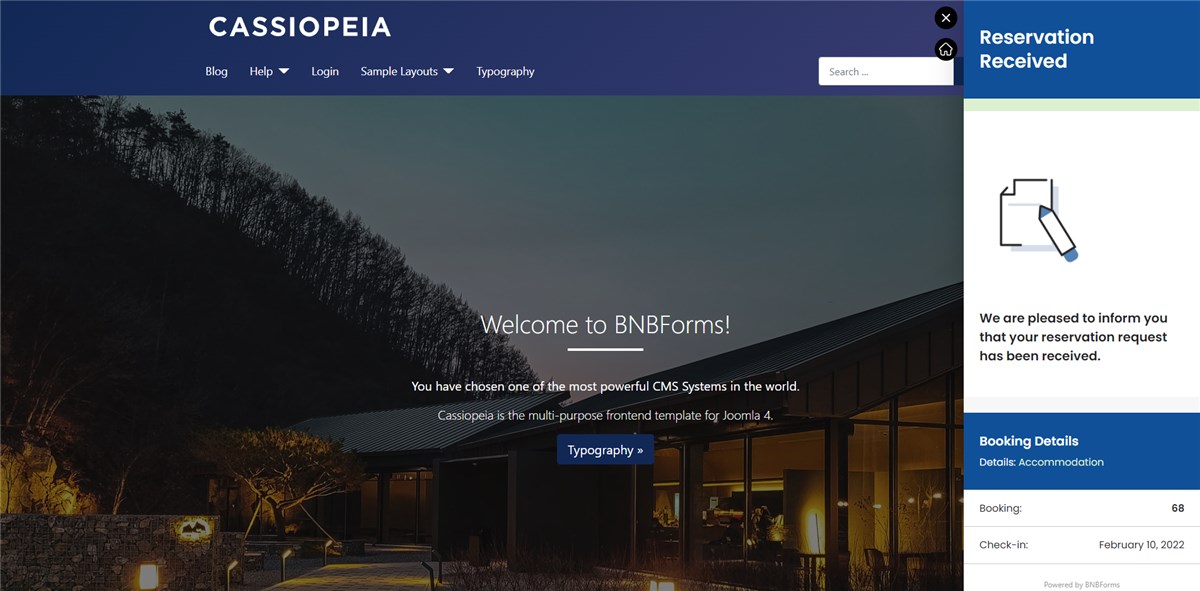 Depending on the booking confirmation mode you chose in the BNBForms system, you can either go and improve this booking manually or allow it to be confirmed automatically. The system will send out all relative emails.
You can go to the BNBForms dashboard and see all the bookings, clients and payment history.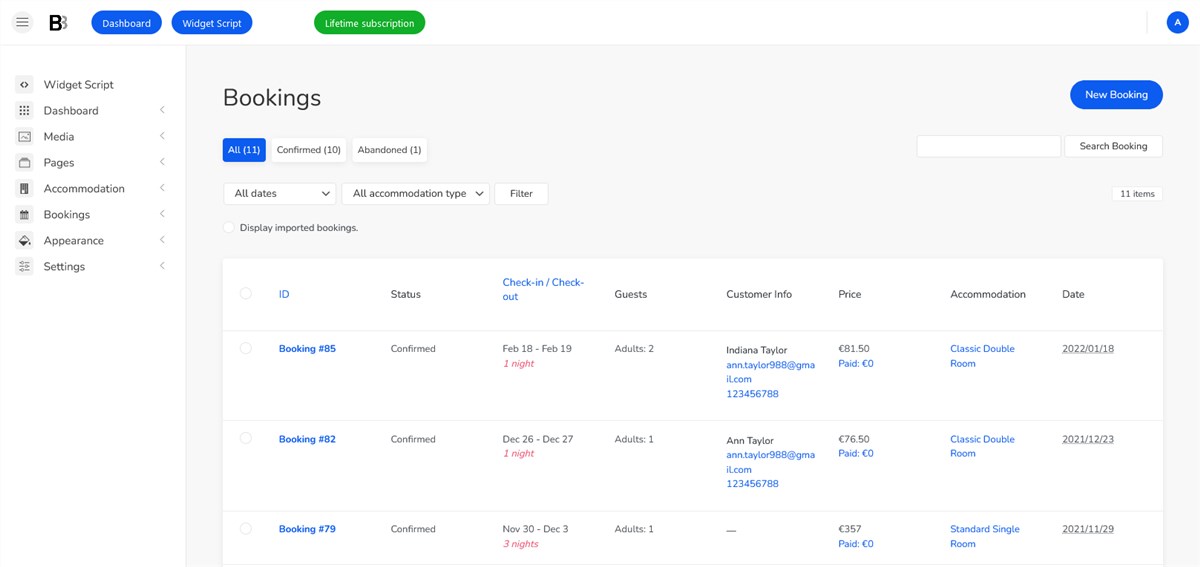 While working with received reservations, you can add manual payments, change statuses, edit client details or the rooms they booked/dates they chose.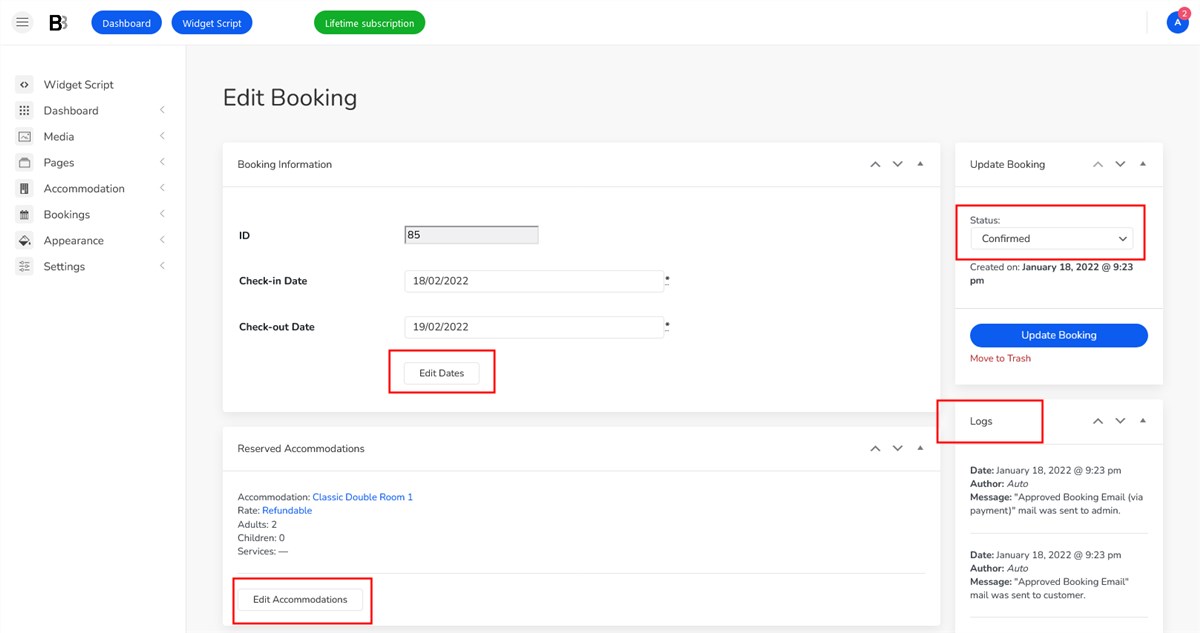 Click on the "Add payment manually" button to add record sums received after the guest's arrival.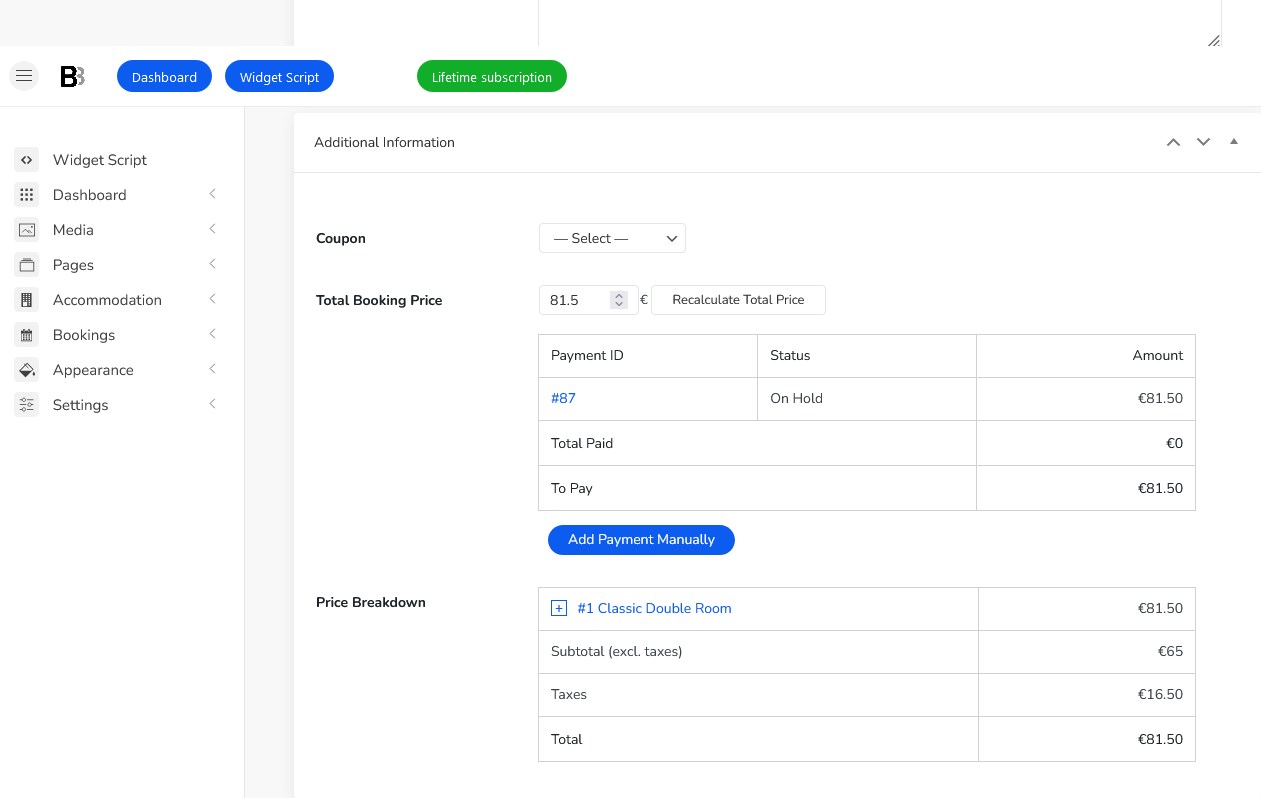 Refer to the Booking calendar to view reservations in an easily readable format.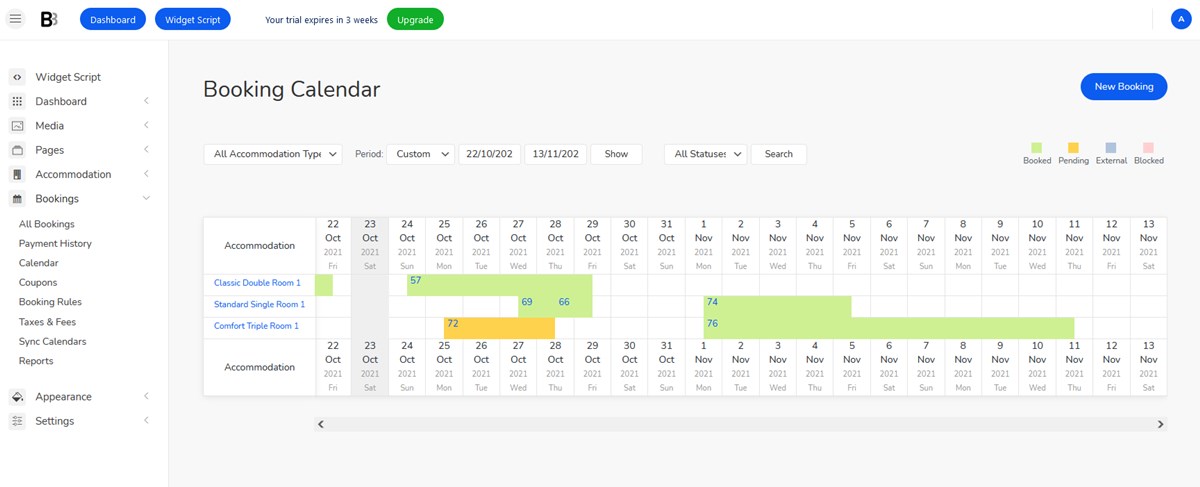 To get more insights and data-driven info on how your business performs, that is, how much you've earned or how many bookings were made, go to the Reports menu and filter the info.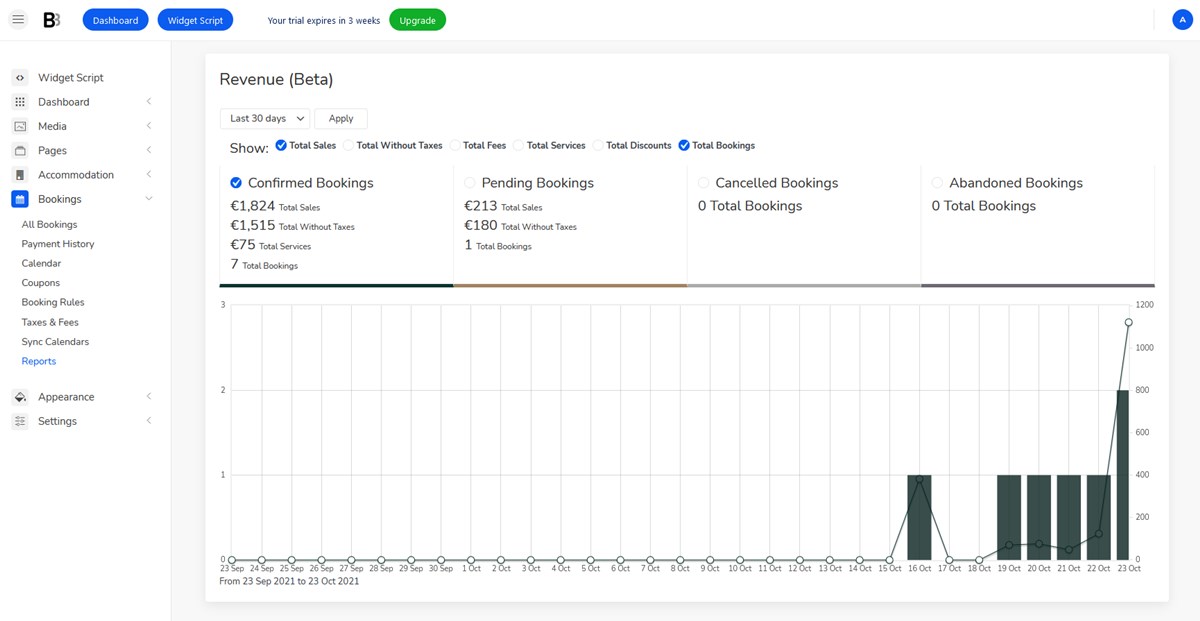 And we've just scratched the surface with this review! There are many more tools to discover.
Get the Hotel booking extension for Joomla with BNBForms for free
You can consider a third-party Joomla booking calendar as more accessible, more intuitive, and more affordable than many other native solutions. It takes a simple code to generate a powerful booking widget for your Joomla website and accept direct bookings with ease.
Since you'll also be provided with a centralized dashboard for all your operations, it's going to be really easy to manage booking, properties, payments, clients, and channels with just one account.