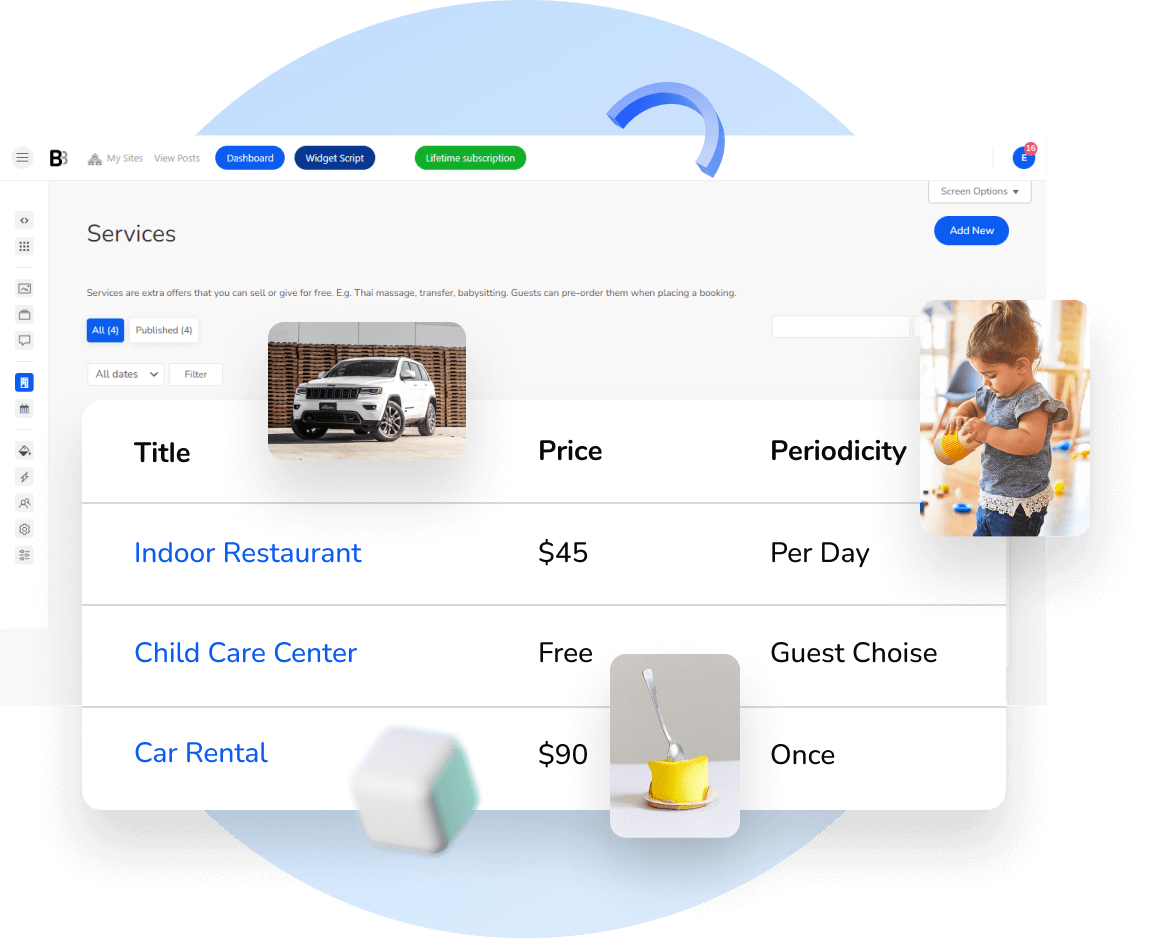 Add extras and offer them to your guests at checkout
There is a flexible pricing system for extra services you can sell or offer for free. Entice guests to book more services and increase the sum of every check!
Push more deals with services
It's easy to add any number of extra services for free or for a fee and display them on the checkout page. Guests will be able to add the needed ones to the cart and set their preferences for services.
Charge per stay or once
You can customize the pricing by designating the sort of charge. If it's a per-day one, the service cost you set will be multiplied by the number of stay-in days. Or you can allow your guest to choose the charge and set the needed rules for this option.
Set a per-accommodation or per-person price
You can also set whether the basic service cost must be multiplied by the number of people or it's one for the whole accommodation.