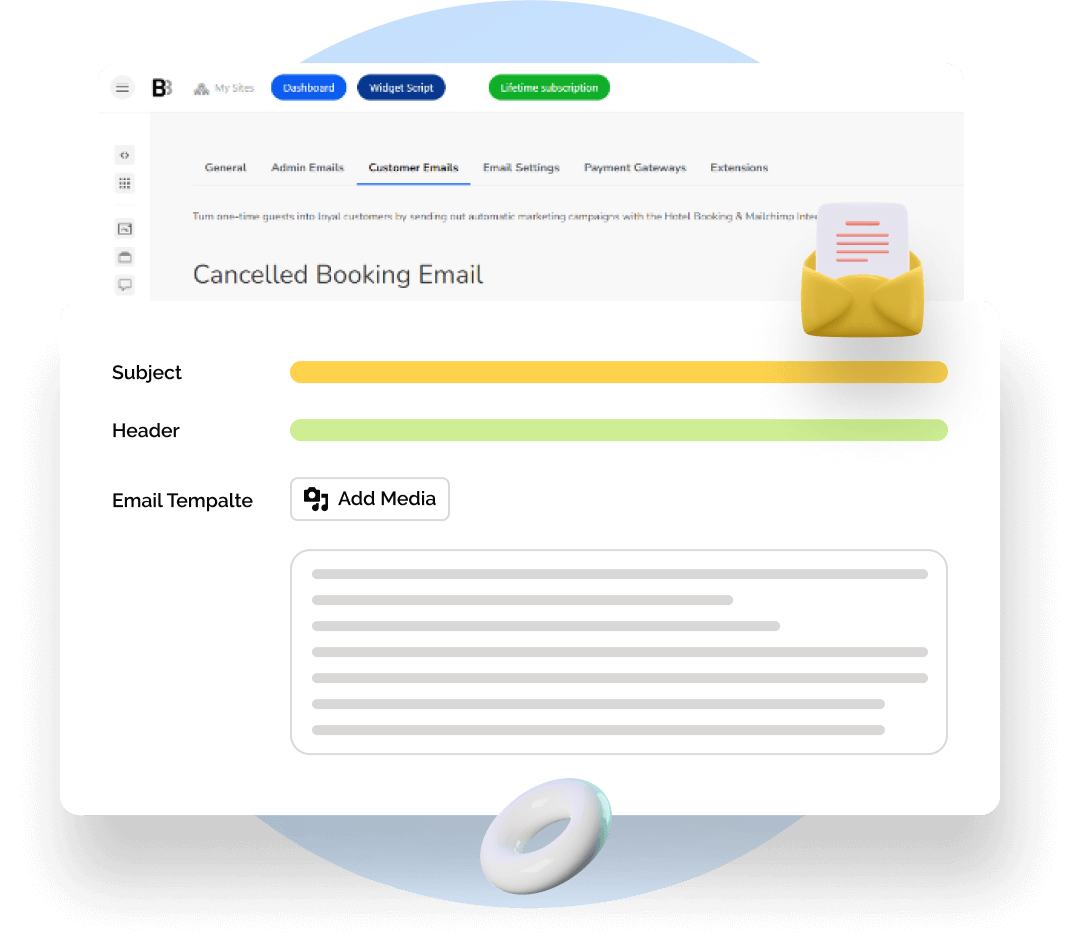 Send automatic emails to your clients and staff
BNBForms provides an easy way to build email templates that will be sent out automatically to your clients and website admins. And you can completely customize them!
Customize email templates
Brand and customize emails the way you need, with all the needed details of your business. For example, update the logo of your site, email content, colors, and more.
Automatically insert client details
Thanks to a range of macros, and special tags, you can choose what information a letter must contain, and the macros will automatically get replaced with the custom data of individual clients and bookings.
Send client and admin emails
There are many email types you can customize, for example, for a confirmed or canceled booking, to both a customer's and admin email address.